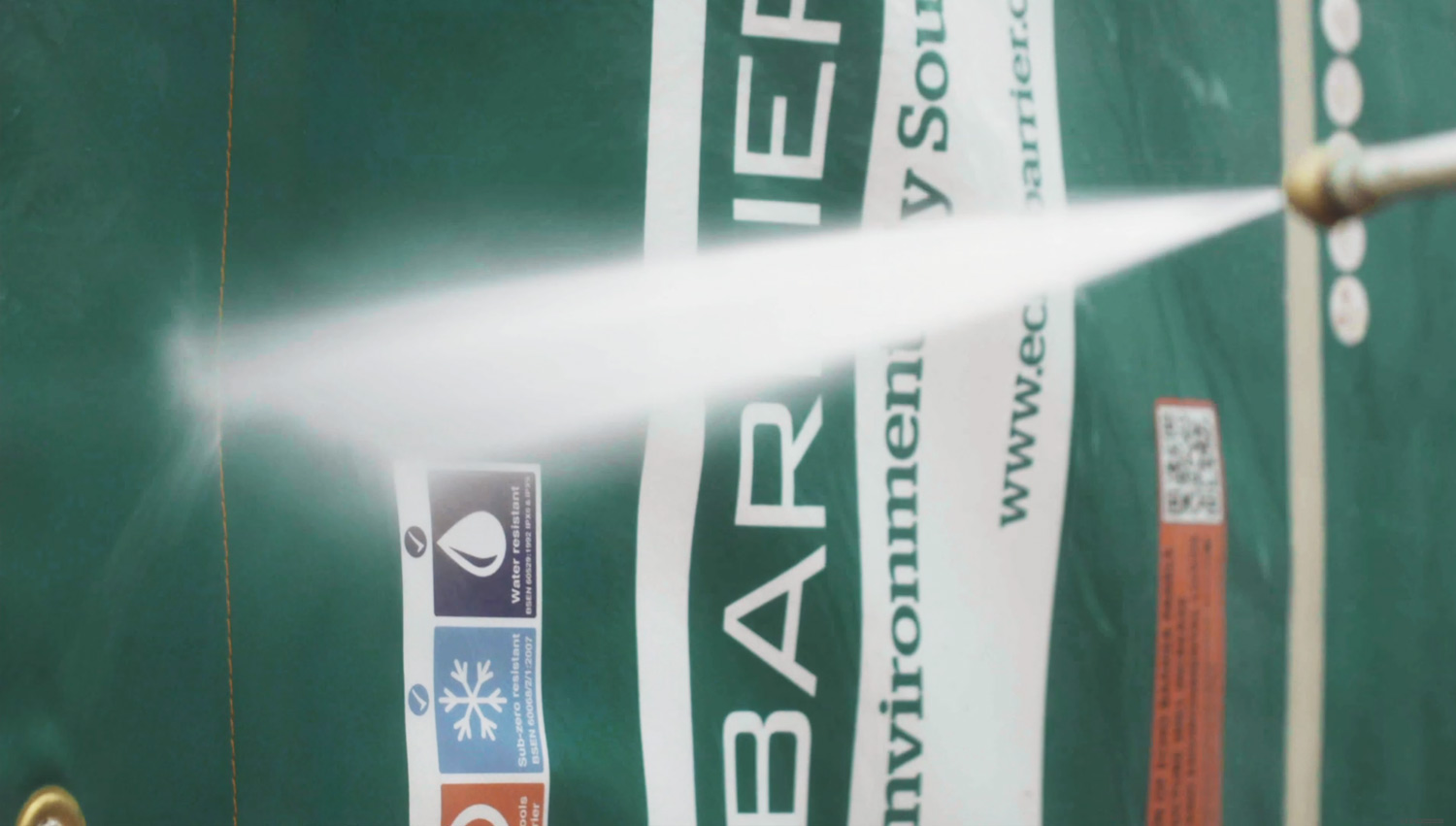 Acoustic panels are the best way to tend to a wide variety of noise control problems. Whether your construction activities are exceeding legal limits or a generator unit is bothering neighboring residents and local businesses, acoustic panels can attenuate the noise level and offer protection, relief, peace, and quiet. There is one issue, however: many of the most acoustic panels and acoustically-absorbent materials are also great at absorbing water and moisture. This is problematic on multiple levels:


absorbed water makes the acoustic panel considerably heavier than it is designed to be;
it is detrimental to the acoustic performance of the panel;
moisture precipitates the growth of mildew and mold spores; and
any present moisture can take days to evaporate from the material, but by this stage, irreversible damage has been caused.
Modern Waterproof Acoustic Panels


Echo Barrier is the market-leading producer of waterproof acoustic panels suitable for both outdoors and indoors. The H-Series acoustic panels have been carefully engineered to absorb up to 100% of noise across some frequencies, while preventing water from entering the exterior layers. Also boasting cold resistance certification down to -40°C & F and fire resistance to ASTM E84 standards, the panels' durability not only permits long-term outdoor use in almost any environment, it also makes washing them down a breeze.


Echo Barriers are lightweight (the Echo Barrier H9 weighs only 12 lbs) and by avoiding the absorption of moisture, they stay lightweight, facilitating a quick and easy installation process.
Waterproof Acoustic Enclosures


Taking only 15 minutes to set up, Echo Barrier's CS Cutting Station enclosure is designed to quickly and completely seal in loud activities like sawing, drilling, cutting, welding, and more from all sides, rain, hail or shine. Built on a tough steel frame, this sturdy enclosure also traps and redirects dust and debris through a ventilation chute.
Get in touch with Echo Barrier to find out more: