Splash House Partners with Echo Barrier for event Noise Control
Splash House, renowned Palm Springs-based party organizers, partnered with Chicago-based technology company Echo Barrier and audio-visual equipment and rental service Eighth Day Sound Los Angeles to create a huge wall of 72 sophisticated noise-reducing acoustic barriers in an effort to mitigate the noise levels and reduce nuisance complaints from the after-hours parties at the Palm Springs Air Museum following each of their pool party weekends.
Read more →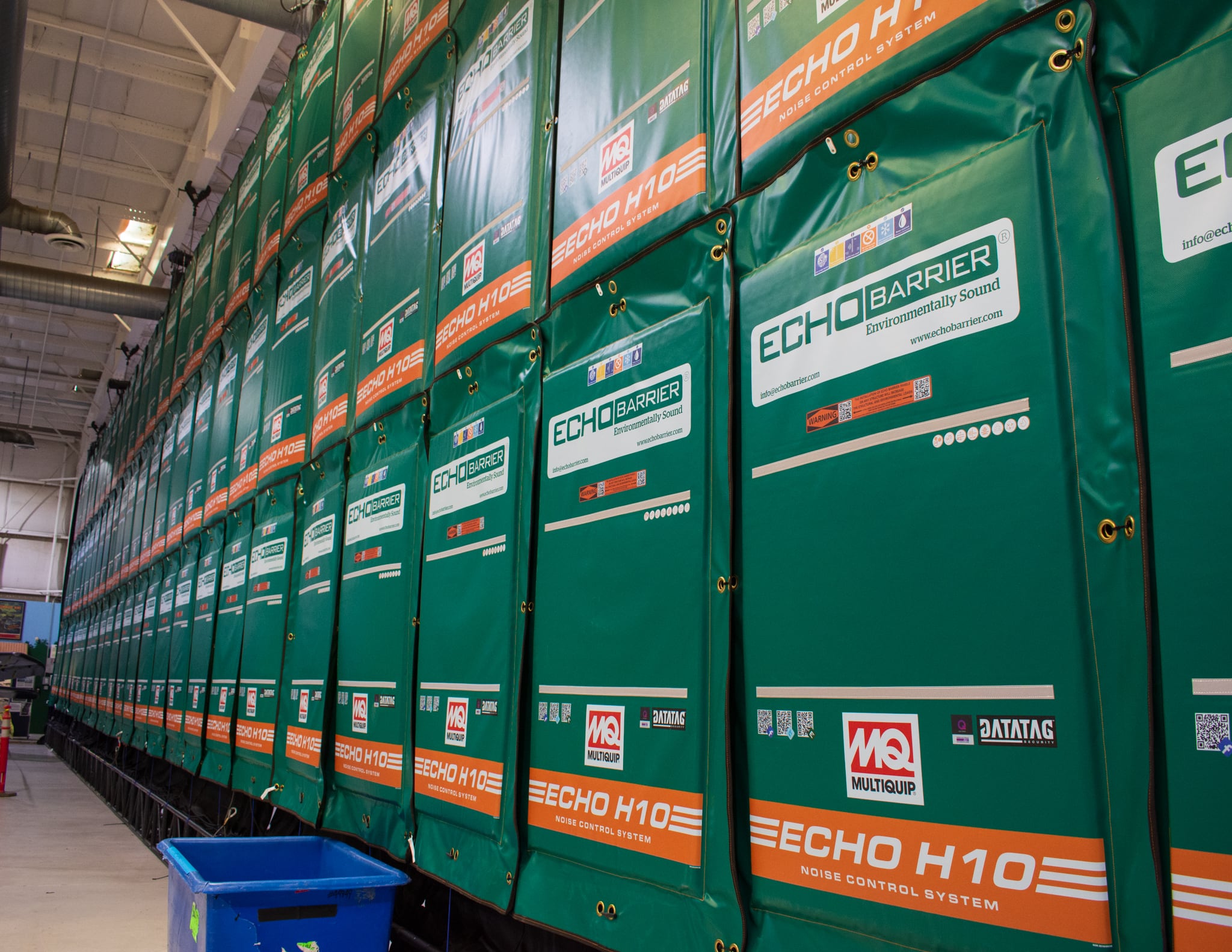 The Traffic Noise Walls Of The Future
Tall concrete walls span more than 3 thousand miles of roadway across the US, separating suburban neighborhoods from noisy multi-carriage roads, representing half a century of traffic noise control efforts. While these giant noise barriers have provided acoustic protection for countless homes across the country, they have also inadvertently exacerbated the impact of traffic noise for many hapless citizens.
New technology currently being tested in the field in the United Kingdom shows promise in taking highway noise control to a new level, at long last. Successful demonstration of the noise wall technology could change the future of highway design, and drastically improve quality of life for thousands of people around and the world.
Read more →