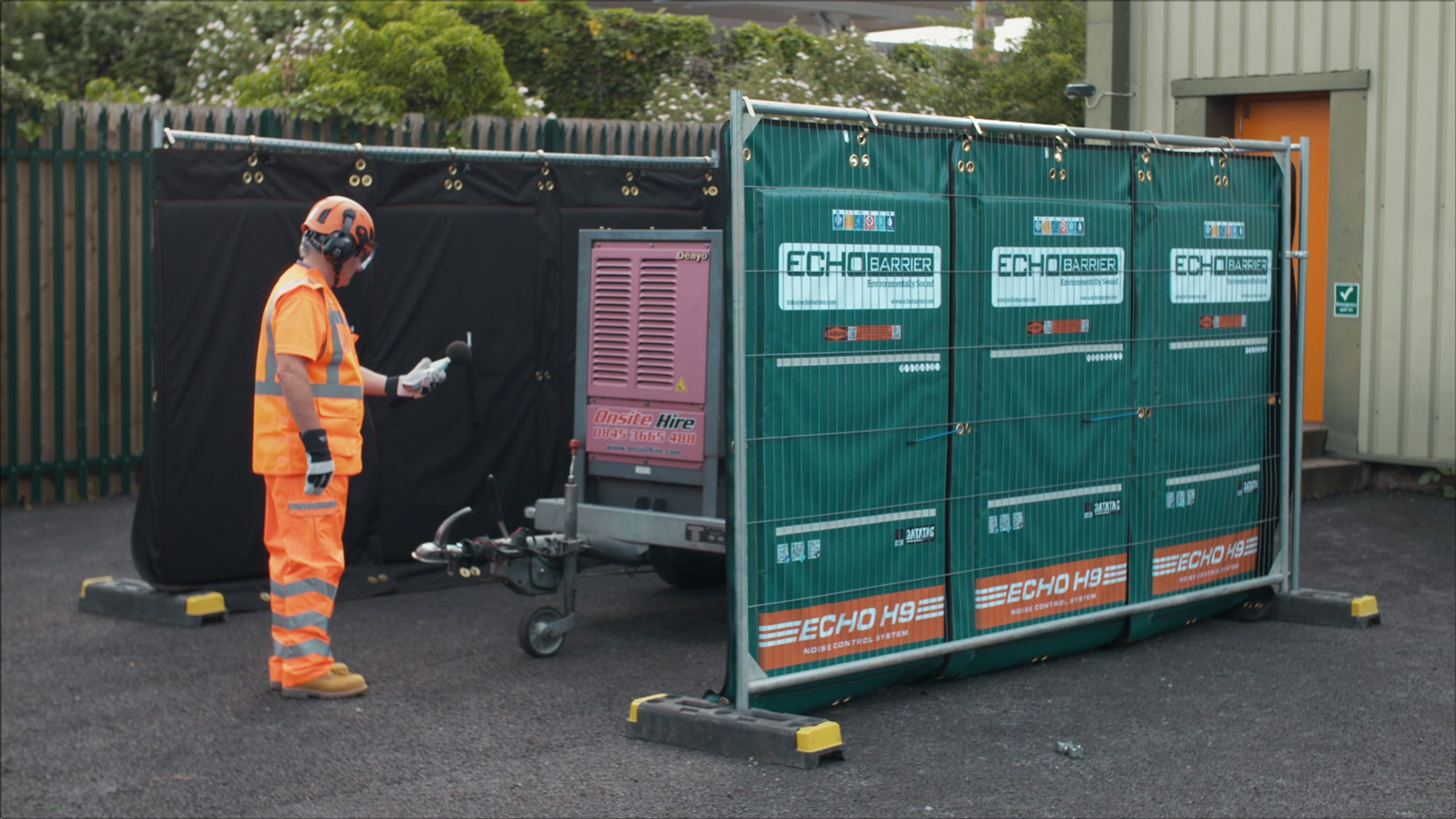 Generators are far from the loudest piece of equipment going around; however, they do tend to run most incessantly, producing noise over periods of days at a time with the likelihood of disrupting nearby residents and the general public. Given their typical use, they are also often left in close vicinity to sidewalks and public areas such as during events and on construction sites.

It is invaluable to the user of the generator to be able to reduce its noise level, avoiding disruption and complaints and the subsequent incurrence of expenses for exceeding noise limits and potential litigation.
Noise Reduction With Acoustic Barriers


Isolating noise sources can be a complicated procedure without the right tools. Portable noise barriers, designed for easy installation, mobility, and high noise reduction make reducing generator noise simple, no matter where the generator is placed nor how often it needs to be moved.
Echo Barriers are highly durable (water, fire, and UV resistant), lightweight (<14 lb) noise barriers with unrivalled acoustic performance. In the video below, the Echo Barrier noise control system of modular noise barriers is installed in order to reduce noise caused by a typical generator set.
As seen in the video, the generator noise is taken from about 80 dB without the barriers to 58 dB after installation – a reduction of 18 dB. This is the difference between considerably exceeding most standard global noise level regulations and observing them.


Read: A Guide To Correct Use Of Echo Barriers


Echo Barrier H9 Model


The Echo Barriers used in the video are the Echo H9, a high-performance noise barrier. The H9 has been tested to reduce noise by up to 43 dB, impressive considering it only weighs 12 lb and is able to withstand harsh weather and worksite conditions. The Echo H9 is used to provide portable noise reduction on generators, drills, saws, breakers, hydro-demolition, at events and more, both indoors and outdoors.