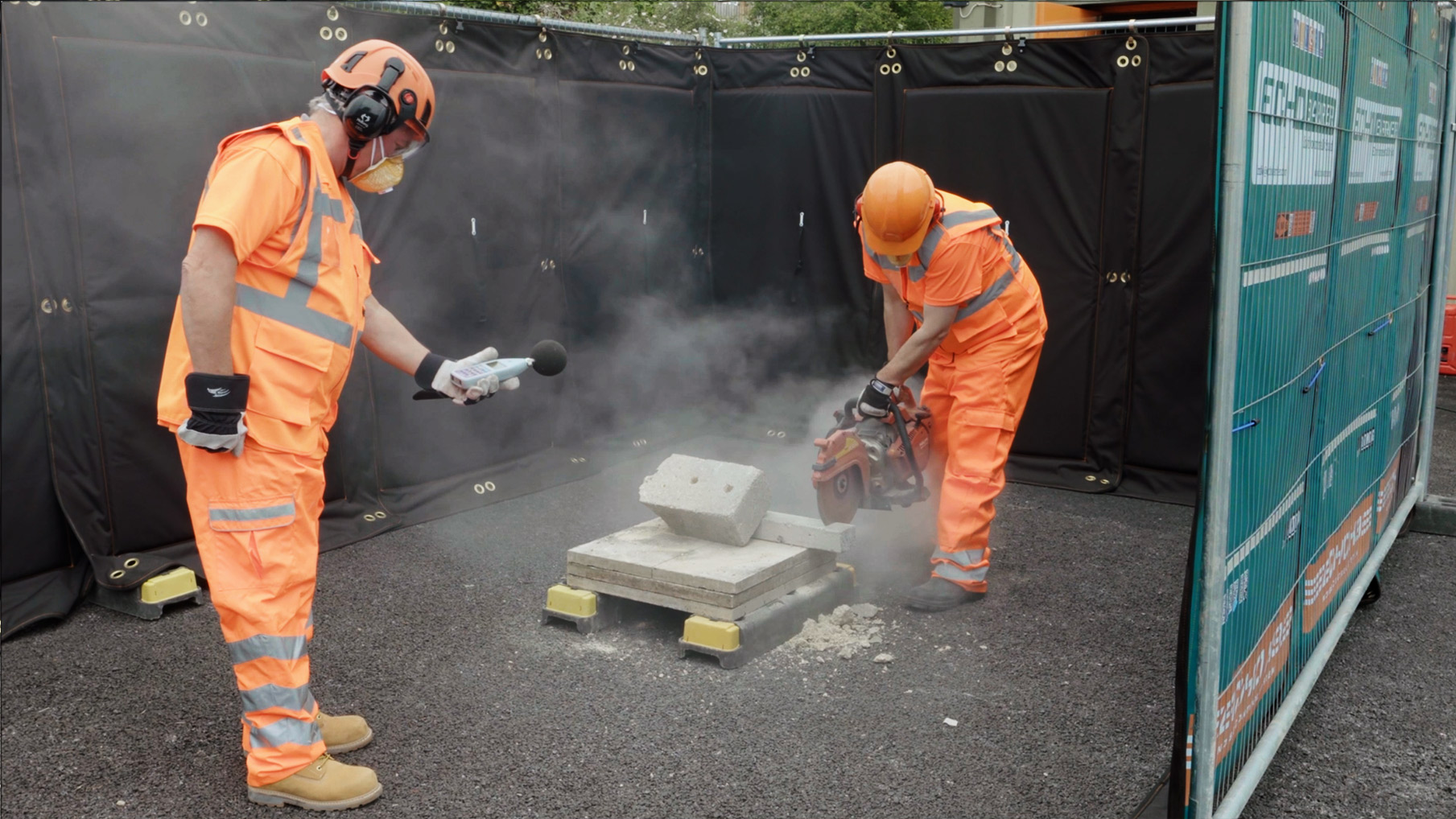 Noise is an inevitable part of a construction site. The most typical offenders are power tools like gas powered saws, and while noise levels are improving with technological advancements, the noise being generated often surpasses regulatory health and safety limits.
Saw noise isn't just harmful to the operator; it also affects other workers on the site and the community within which the site is located. It may prove difficult to convince an entire community to wear earmuffs or use earplugs for their own well-being, however, there are methods for reducing noise on saws and other cutting activities and its impact on workforces and the public.
Using Acoustic Barriers to Reduce Saw Noise


Saw noise can be contained by building an enclosure of acoustic barriers around the work station. Acoustic barriers like Echo Barrier importantly absorb noise instead of reflecting it, preventing the noise from intensifying and potentially doing more harm than good, particularly for the saw operator and anybody else inside the enclosure.


In the example presented in the video above, a Hilti DSH 600-X was producing a consistent noise reading of around 107 dB, a level that according to NIOSH (National Institute for Occupational Safety & Health) permissible exposure limits is only tolerable for about 3 minutes before hearing damage is incurred – refer to the table below for more figures: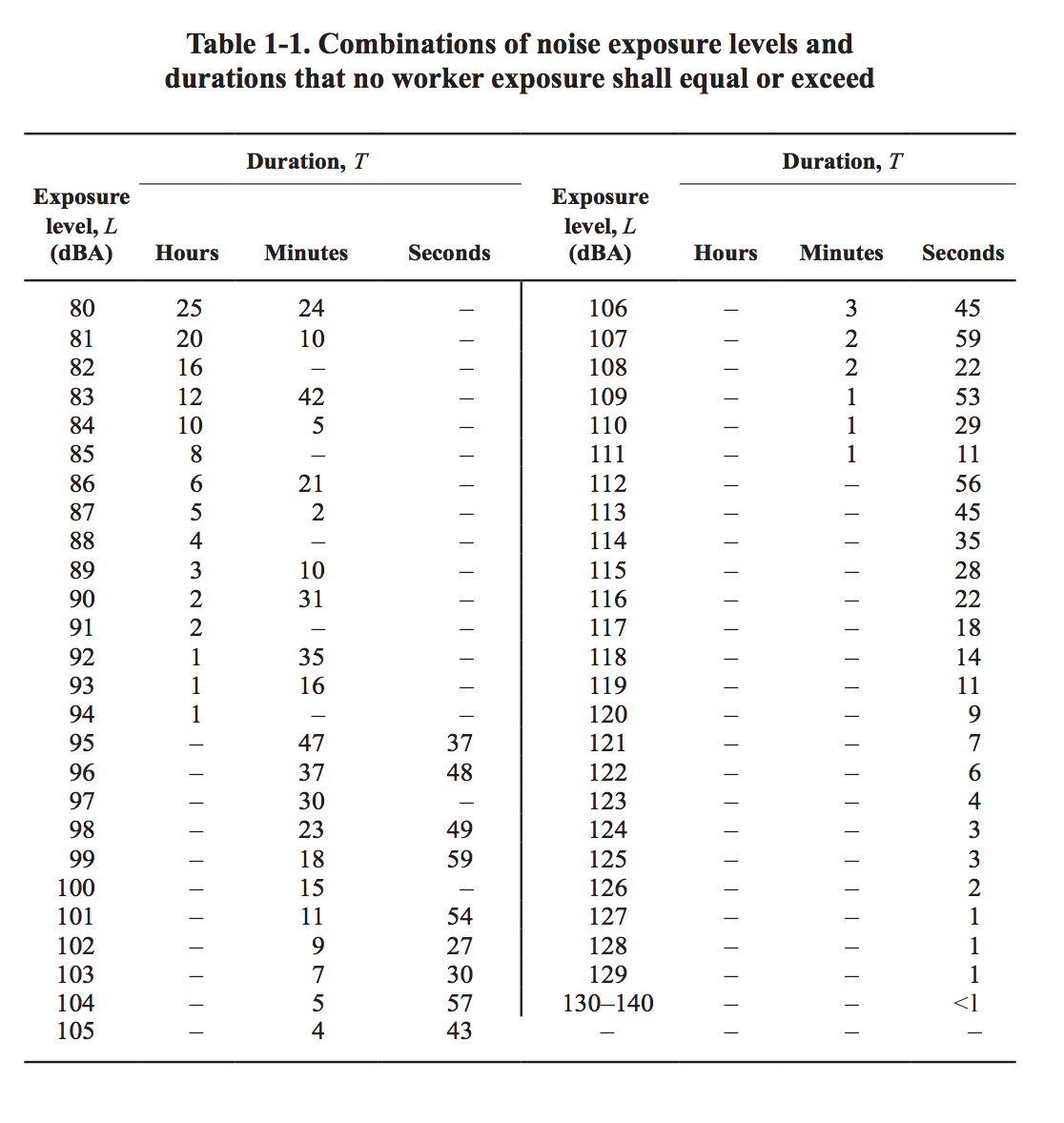 Source: NIOSH Occupational Noise Exposure
Following the application of an enclosure Echo Barriers applied to temporary fencing, the petrol saw's noise output was reduced to 83 dB, giving a noise reduction of 24 dB. This puts the noise level below the permissible exposure limit for a given 8-hour work day, almost entirely eliminating the health risk for the rest of the workforce and for the community.
Echo Barrier H9 Model


The Echo H9 is the flagship Echo Barrier product, a high-performance noise barrier capable of noise reductions of up to 43 dB (laboratory tested). The H9 is easy to deploy, weighing only 12 lb and is proven to withstand harsh weather and worksite conditions with its range of certifications in water, fire, smoke, and UV resistance.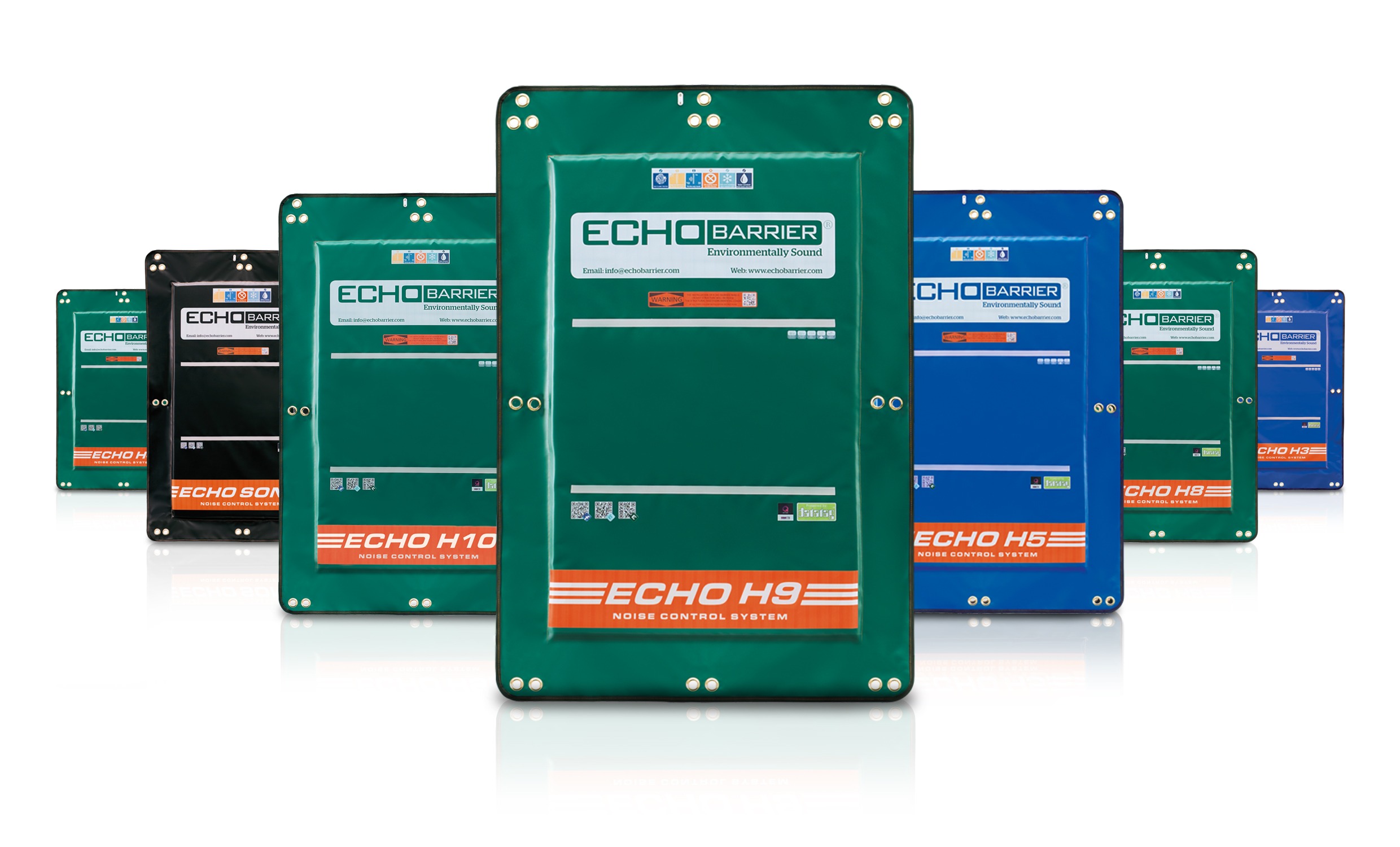 The Echo H9 is used to provide portable noise reduction on generators, drills, saws, breakers, hydro-demolition, at events and more, both indoors and outdoors, long term and short term.