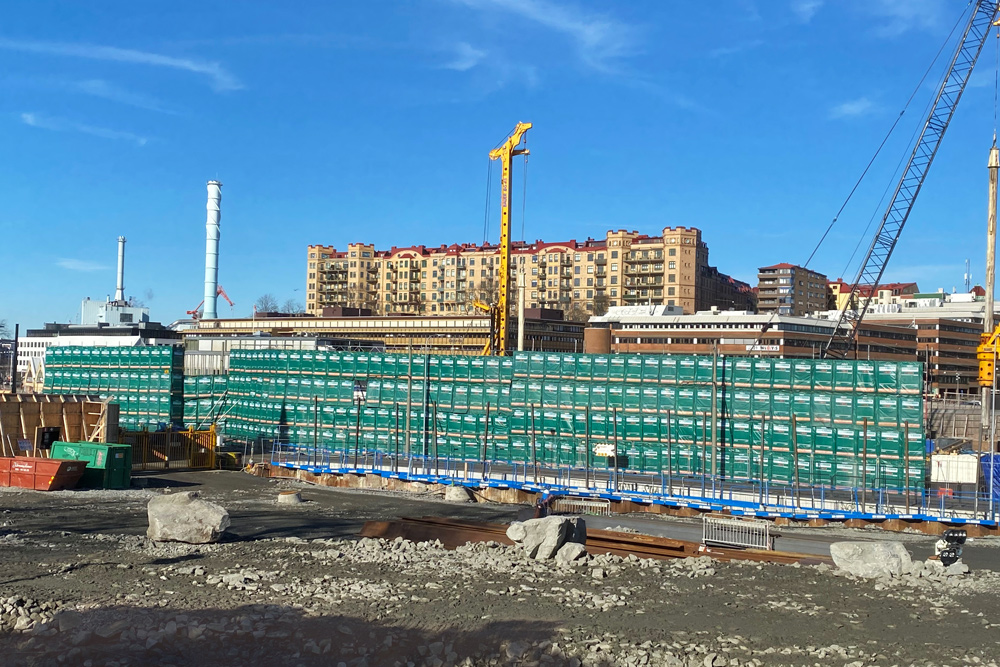 Echo Barrier is the market leader in portable temporary noise abatement solutions, providing unmatched acoustic expertise for more than a decade.
Conscientious noise abatement is necessary for any large-scale construction project near business and residential areas. Neighborhood complaints and even legal challenges can limit working hours and cause interference that can cost money and extend the time required to complete the project.
Cost-effective and easy-to-implement construction noise control barriers can mitigate those annoyances and allow your company to maintain cost-effective noise control without disrupting progress.
Effects of Noise Pollution
The presence of sustained loud noises in any environment is not only annoying to those nearby individuals, but scientists have discovered that continual exposure can result in serious health issues. These can include heightened blood pressure, stress and anxiety, and even heart disease, according to a June 2018 Healthline report.
Echo Barrier, a 5-Star-rated producer and supplier of sustainable, cost-effective noise control solutions, cites a World Health Organization report that reported:
"… more than 30% of the population is regularly exposed to noise that has a negative impact on well-being, with stress and cardiovascular disease among the associated risks."
Considerations for Minimizing Noise Levels on Construction Sites
In the past, construction managers were often limited to working only during specific times to complete their projects due to the construction noise generated from worksites during regular working hours. Naturally, these limitations lengthened the project time-to-completion and added considerable cost due to more frequent start-ups and stops. This situation meant tying up the contractor's equipment for extended periods and bearing additional labor costs.
Contractors began looking for cost-effective construction noise abatement solutions that provide excellent noise reduction and are easy to install, long-lasting, durable, and reflect a positive company image.
Proven Sound Control Capability: Acoustic panels, once installed, should guarantee the highest level of noise reduction. Cutting corners by using inferior products to limit construction noise can be a costly mistake that could later require replacing with a higher-grade product. Echo Barrier acoustic panels absorb and deaden noises by up to 100% at some frequencies and outperform other acoustic barriers at all other frequencies.
Easy and Rapid Deployment: Lightweight and easy to install in any situation, the solutions should be modular so a single person can handle each unit. A crew can deploy an extensive system in a very short time.
Weatherproof and Durable: The barrier must be certified waterproof and durable enough to withstand all climate conditions. Some projects last beyond a single season, so these must retain their weather resistance throughout the year. Ideally, the modules will last up to ten years and be proven to withstand temperatures between -40°F and 158°F. Echo Barrier panels will not lose any effectiveness with sudden or dramatic temperature or weather changes.
Create a Positive Company Presence: Echo Barriers can be customized with graphics to display your Company branding and logo or even some particular community-focused messages. The Class 5 PVC exterior won't fade in the sunlight and can be jet-washed.
Learn More About Echo Barrier Acoustic Panels
Produced from the best possible materials, award-winning acoustic panels from Echo Barrier are hand-finished. The components are designed to last up to 10 years, an average of five times longer than other construction noise control products.
Contractors of all types and sizes should strive to support sustainable work practices, most notably to soften the construction noise impact that is a normal by-product of complex construction projects. Using Echo Barrier Acoustic Panels will save money and improve your company's image and reputation as a positive corporate citizen while creating a far better working environment.
To learn more about Echo Barrier's revolutionary sound management systems for construction projects, visit our products page
https://echobarrier.com/noise-reduction-barriers