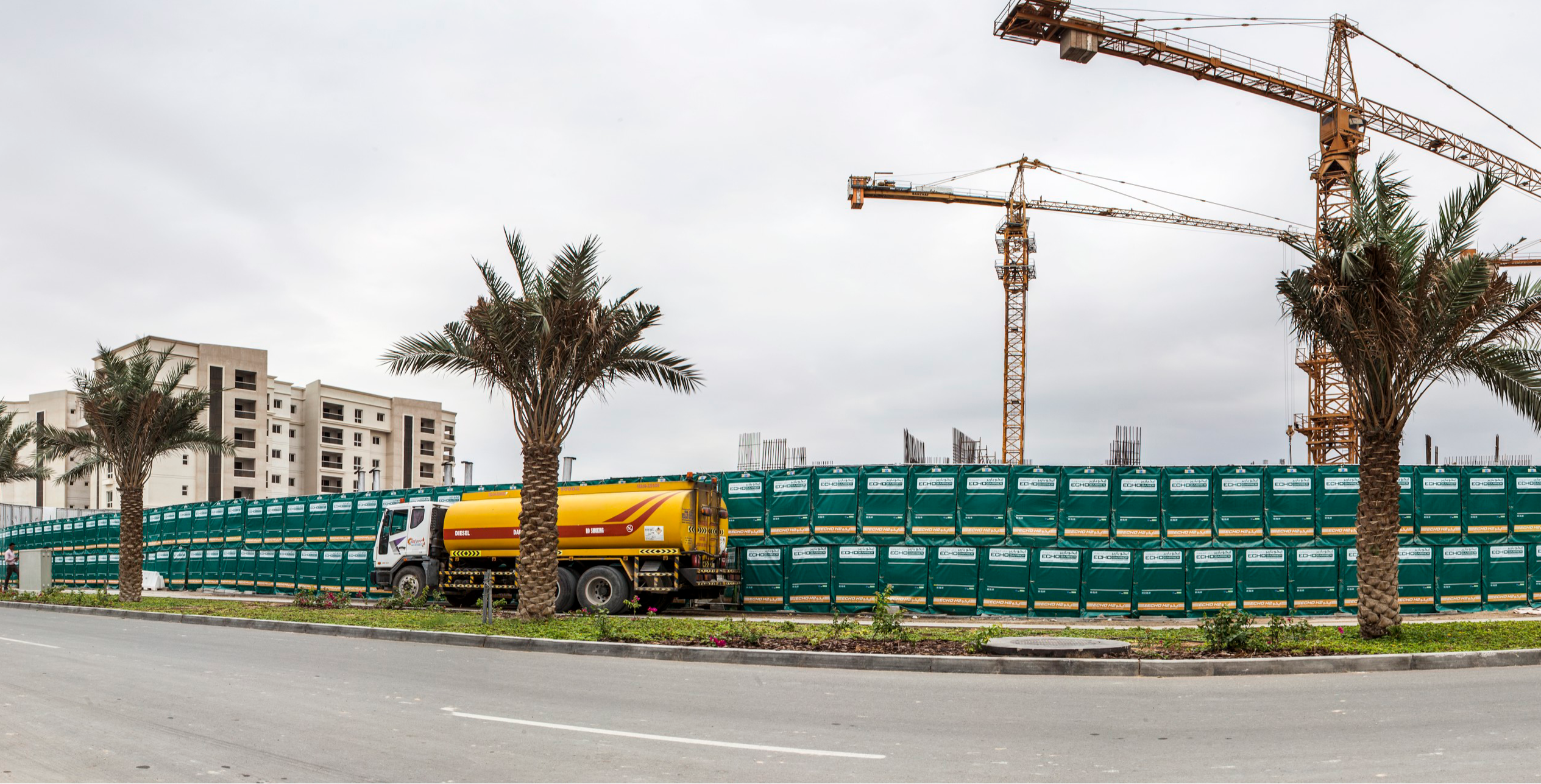 Amid the explosive growth of construction work in Los Angeles, authorities are scrupulously enforcing environmental health and safety regulations to ensure as smooth a completion of works as possible. One problem in particular that they're keeping a close eye on that stands to worsen: construction noise.



Forming a part of the solution to satisfying noise abatement requirements for contractors and taking care of growing construction noise issues simply, cleanly, and effectively is Echo Barrier, a high-performance noise control barrier.
---

Jump to section
---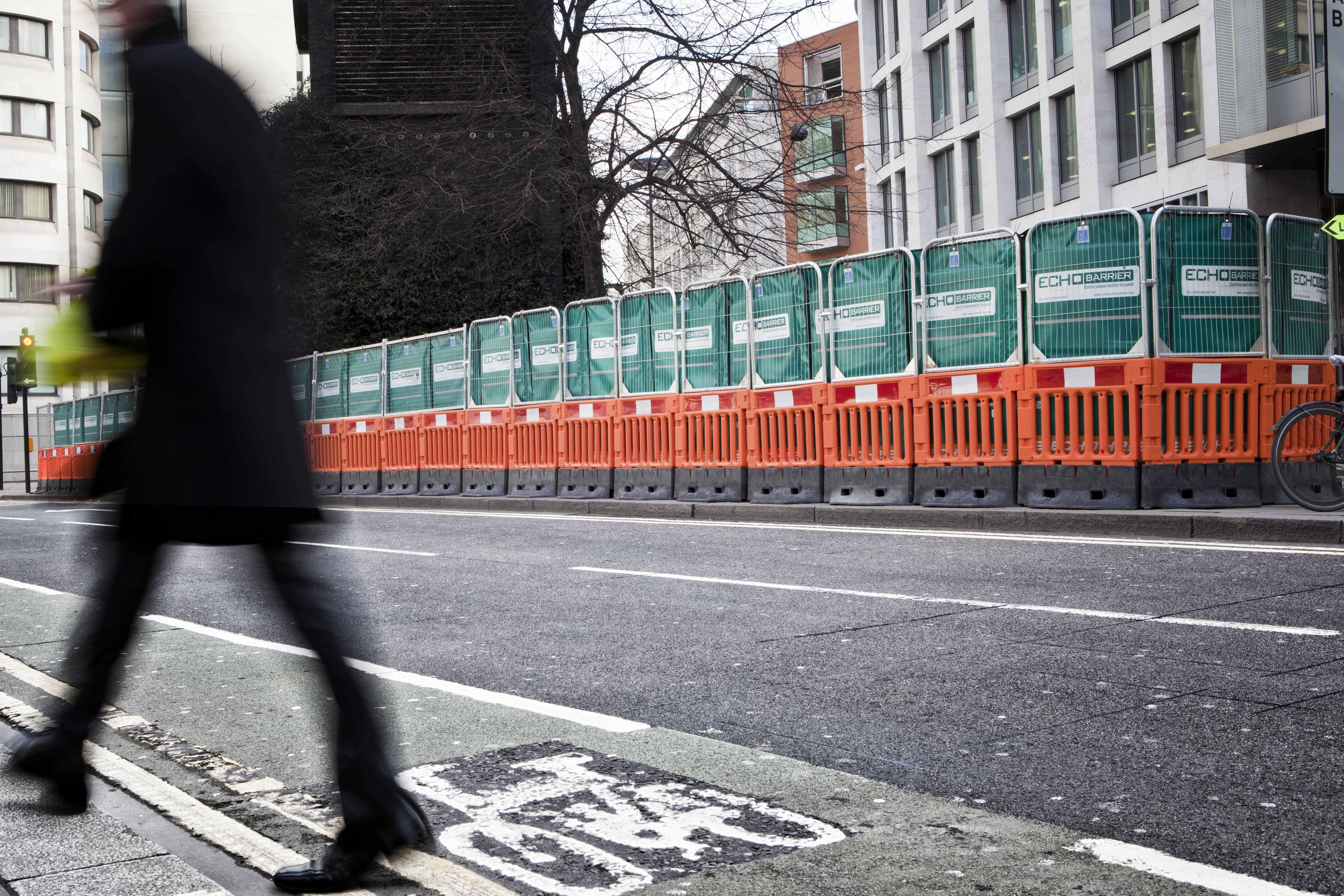 Echo Barrier is used to help contractors meet noise code requirements in keeping noise pollution to a minimum.
Managing an abundance of commercial growth in L.A.


Infrastructure developers and contractors alike are already very aware of the opportunities emerging in Los Angeles. Construction in the Western US region has the strongest indicators of continued growth of commercial construction than anywhere else in the country.

The number of permits the City of Los Angeles is issuing is rising quickly; by the end of March 2018, the total 2017 figure had already been surpassed by 1,000, and is set to only grow with massive plans in the works in preparation for the 2028 Olympics, integrated into a bold urban revitalization plan.

Other Los Angeles County projects based in biotech, robust entertainment, transportation, defense, healthcare industries, and finance are also stimulating construction employment. Los Angeles alone is projected to grow 3.75% in 2018 and 6.4% again in 2019.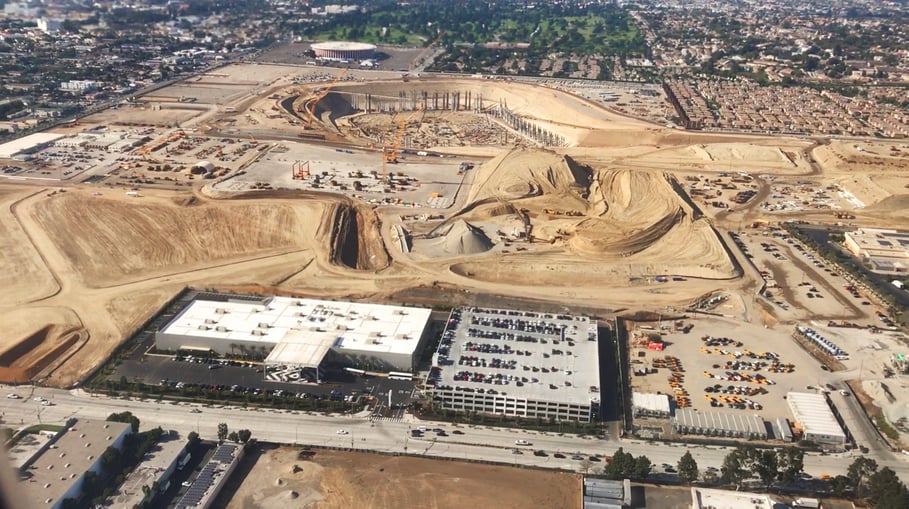 The construction site of Los Angeles Stadium at Hollywood park in 2017, in preparation for the upcoming Olympic Games.
It's a scramble to secure the bids that are flowing out, with investors and developers digging deep. However, one trend in particular seems to be forming amid the negotiations: the demand for better noise abatement.

As regulation on noise pollution tightens in an expanding Los Angeles, developers owners want to see that their projects won't be hindered by a failure to meet noise mitigation standards, nor by complaints received from any of the increasingly numerous inhabitants in an already densely populated city.


To take care of these rising concerns, more contractors are reaching for Echo Barrier as a part of their noise abatement strategy.
What does the law say?

According to the Los Angeles County Code of Ordinances, 12.08.440 - Construction noise:

It depends on a few factors, namely:
Time and day

Type of structure

Frequency and type of equipment used
Monday through Friday between 7:00 a.m. to 9:00 p.m.


Saturdays and National Holidays between 8:00 a.m. to 6:00 p.m.


Sundays, no construction except for residents
Maximum noise levels for nonscheduled, intermittent, short-term operation (less than 10 days) of mobile equipment:
Single-family Residential

Multi-family Residential

Semi-residential/ Commercial

Monday – Saturday and legal holidays

7:00 a.m. to 8:00 p.m.


75dBA

80dBA

85dBA

Daily and legal holidays

8:00 p.m. to 7:00 a.m.


60dBA

64dBA

70dBA
Maximum noise level for repetitively scheduled and relatively long-term operation (periods of 10 days or more) of stationary equipment:
Single-family Residential

Multi-family Residential

Semi-residential/ Commercial

Monday – Saturday and legal holidays

7:00 a.m. to 8:00 p.m.


60dBA

65dBA

70dBA

Daily

8:00 p.m. to 7:00 a.m. and legal holidays


50dBA

55dBA

60dBA
The Los Angeles Police Department is tasked with enforcing all Noise Ordinance violations involving people (that is, generated or controlled noises) that are considered disturbances of the peace. Echo Barrier, as a portable noise control system, is the solution to avoiding Noise Ordinance violations in construction.
How Echo Barrier works
Echo Barrier is the result of years of acoustic expertise and research, rethinking temporary noise mitigation, and developing a high-performance solution to replace more antiquated products like the gray sound blanket.


Designed with urban construction and development in mind, Echo Barrier has become the go-to solution for contractors across 6 continents. Its lightweight composition enables rapid installation on standard temporary fencing by just a pair of workers, without compromising acoustic performance. As a modular system providing highly effective noise abatement, hitting reductions in the field of 10-32 dB (and over 40 dB in the lab), Echo Barrier has set the standard in all-round performance.


Alternatives work well...until exposed to unfavorable weather conditions and environments. Having an already heavy blanket become soaked in water negates its ability to absorb noise and makes them even more difficult to handle, maintain, and store (not to mention the growth of mold spores). Echo Barrier's sleek PVC outer layer is certified water, fire, UV, and ultimately weather-resistant; the barriers are remarkably durable, performing under all conditions.
Echo Barrier achieves the noise attenuation of much heavier alternatives, alleviating the necessity of mass in noise abatement.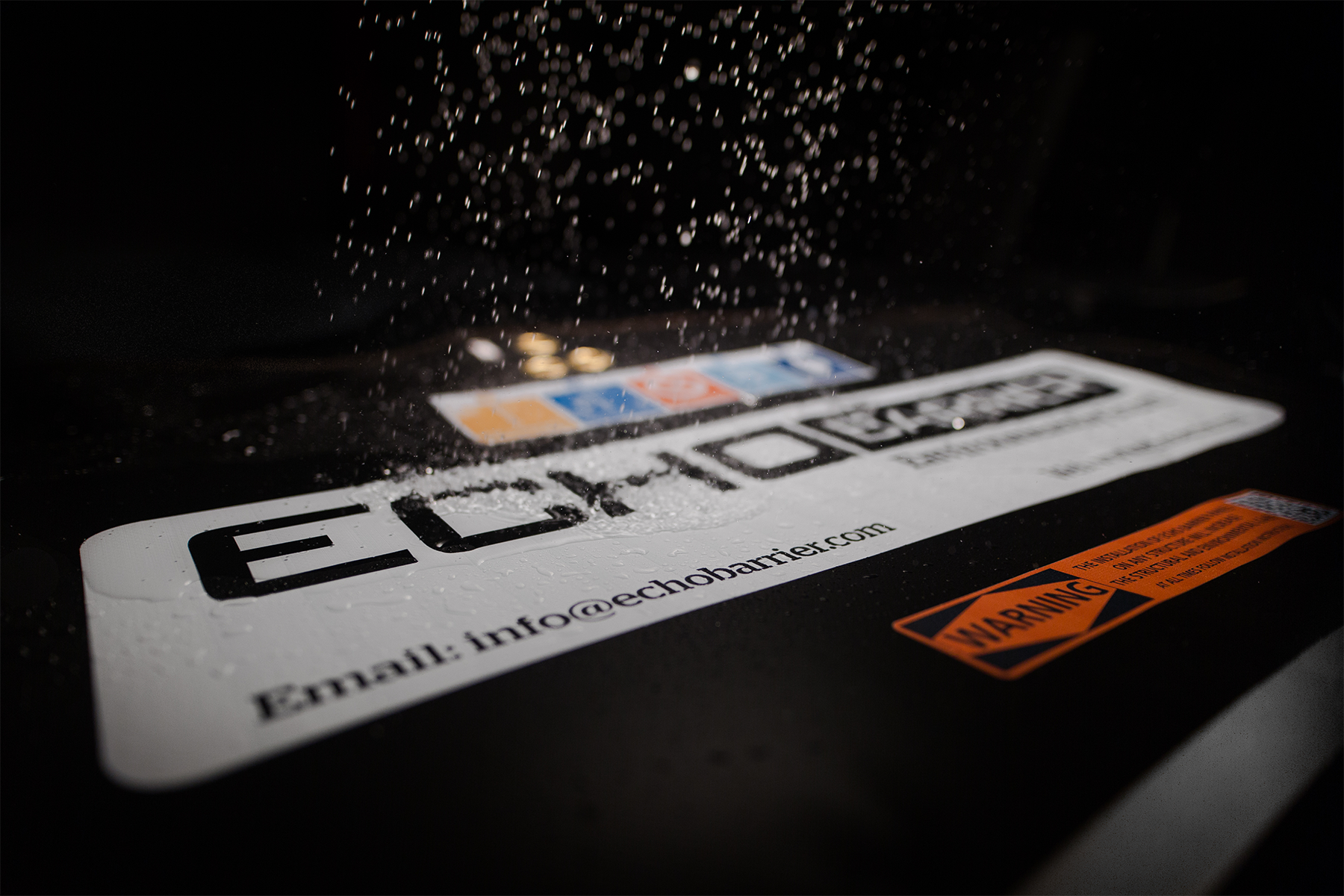 Fully weatherproof and fire resistant, Echo Barrier can handle the most demanding conditions on a worksite, indoors or out.
See for yourself...


Echo Barrier reduces – as much as noise itself – noise complaints. On this particular project, the contractor drove as many as 100 piles into solid rock on a site a sensitive urban area, the sort that would typically be subjected to handling noise complaints from neighbors and the subsequent repercussions.
Not a single formal noise complaint was issued.


---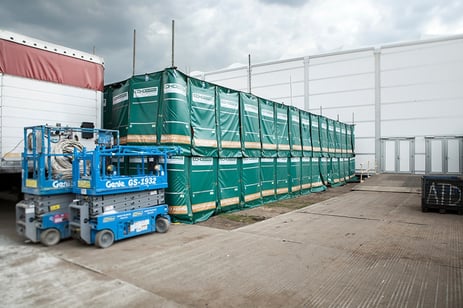 Echo Barrier is an innovative temporary noise control system designed to mitigate noise in dynamic and sensitive work environments. Distribution available worldwide – get in touch with us: