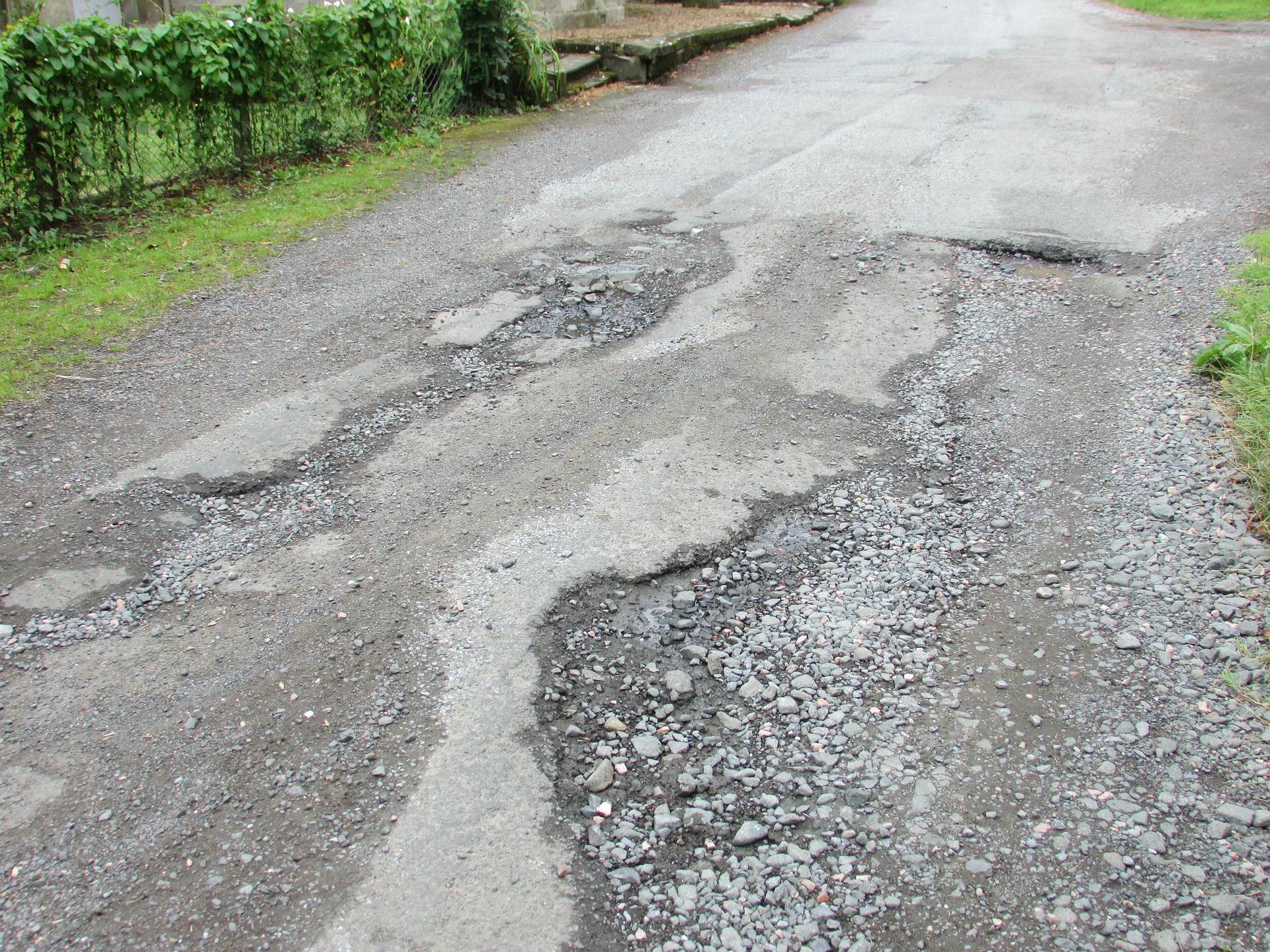 More than 40,000 miles of UK roads could become unusable within five years because councils face a huge £556 million shortfall in funding to repair potholes.
A major study out today has found that more than one in 10 local roads could become lethal if they are not fixed within a year and a red alert has been issued for a stretch of road almost the length of Earth's circumference managed by local authorities.
This giant stretch of the road network could 'fail' – or become too dangerous to drive on – if not repaired over the next year but not only could the repairs cost cash-strapped councils a chunk of money – they could also cause a huge amount of disruption.

Fixing the problem
In order to minimise this disturbance on traffic, local authorities are supposed to carry out the work outside peak hours.
However, the flipside of working at night is a rise in noise complaints.
Normal work hours for road repair and track maintenance are:
7 am – 6 pm Monday to Saturday
9 am – 6 pm Sunday and public holidays.
Under the guidelines, contractors need to advise the community of routine work that needs to occur outside of normal hours. This is to give residents time to prepare for any noise, or to inform the contractor if night-time noise disturbance could cause significant disruption.
For major infrastructure works, companies have to identify, plan for and act to address environmental risks, including noise.
Work is allowed to be carried out outside of these hours where it is unavoidable; for example, to avoid risk of a major traffic hazard.
But the impacts of night work on the community, such as ongoing sleep disturbance over many nights, need to be managed by the contractor.
How we can help
At Echo Barrier, we understand the detrimental effect that noise can have on people's health. That's why we have developed our market leading products to help reduce noise and protect your health.
From providing acoustic barriers for music festivals to Genset acoustic enclosures for generators on construction sites, we have the expertise and products available to help with your acoustic needs in any situation.
And this includes supplying road and pedestrian barriers for road crews doing smaller repairs such as filling potholes.
These are light and simple to deploy to allow for working at night on tight timetables.
They can also be teamed up with generator and compressor tents to keep noise to an absolute minimum.
Get moving
The latest report reveals that councils are fighting a losing battle with potholes.
Local authorities filled in 1.5 million last year in England and Wales – one every 21 seconds.
Despite this, the report estimates it would take 14 years and £9.3billion to complete a backlog of repairs.
Councils reported they are already £556million short of the money they need to maintain the roads properly this year.
The Department for Transport said: 'We are investing a record £23billion on our roads to increase capacity and improve journeys. This includes providing local highway authorities in England, outside London, with over £6billion.'