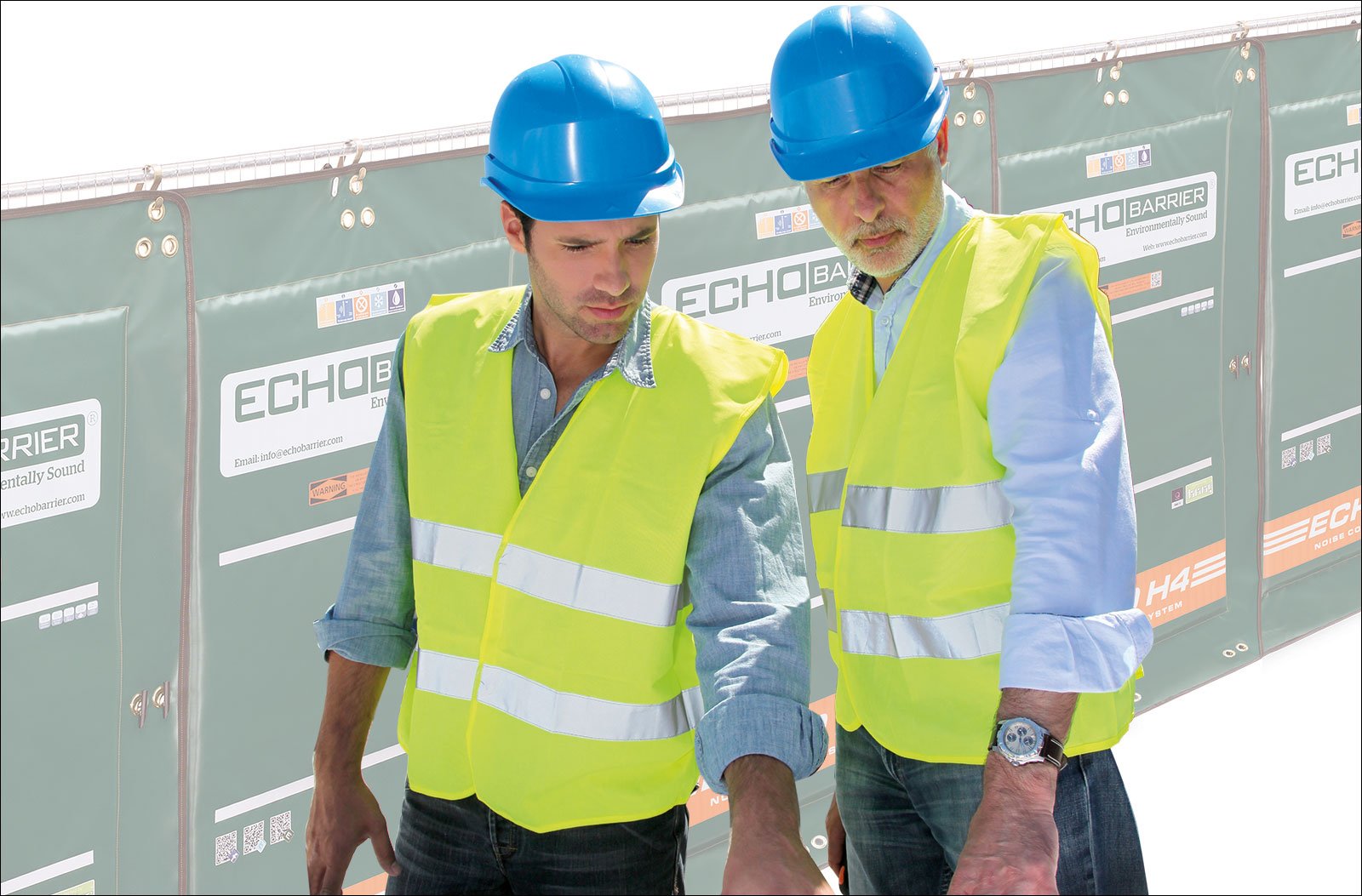 A problem…
You're underway on a big new job, and everything's coming out the gates like clockwork. Deliverables are being met, the site is in order, and everybody's working hard.
But there's just one thing:
You've got a lot of machines. And they're making a lot of noise.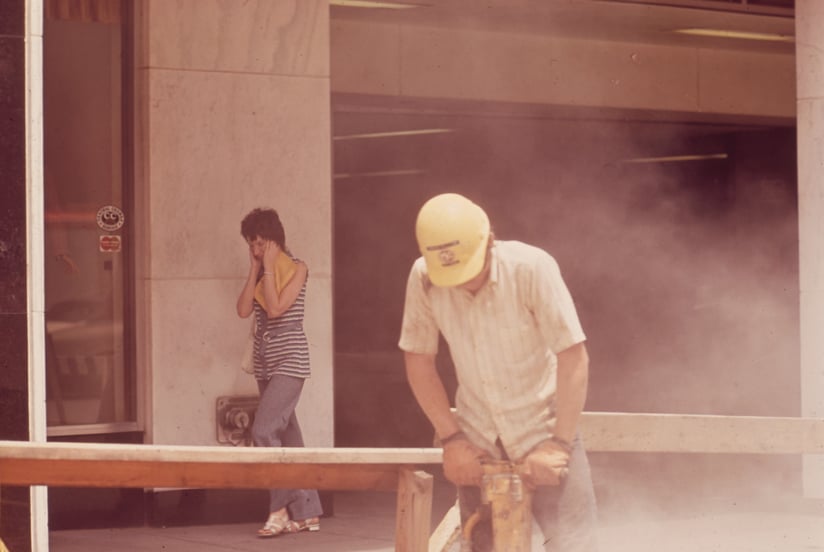 The inevitable begins as the complaints start rolling in. The public isn't happy with the ruckus that's stirring, and they are taking action. The phone has started ringing as authorities get involved.
It's time to take some action before city hall starts barking up your tree.

What can you do? Shutting your site down is not an option.
Some solutions.
Echo Barrier is a sound absorbing, lightweight, temporary acoustic barrier designed to attenuate the noise produced by your machines.
In fact, you might have already heard of solutions like this before, which usually involves rolling out a veritable ton of blankets and tying them to a fence, hoping it doesn't rain and soak them in water.
The difference is that an acoustic barrier is a modern type of highly-durable, weatherproof sound blocking blanket that makes it easy for the user to set up and take down — and in just a fraction of the time it takes to assemble traditional equipment.
Designed to contain the roar of loud equipment, Echo Barrier's Cutting Station provides a reduction of up to 40dB for particularly noisy workstations.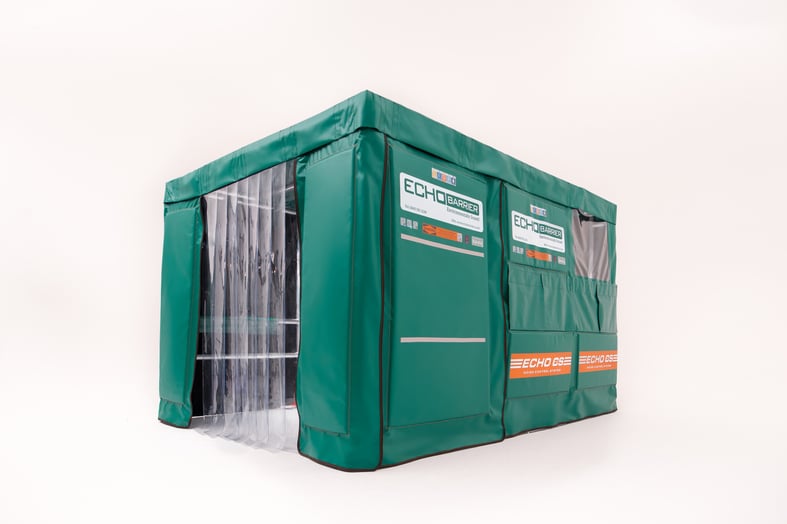 Spare yourself the hassle of complaints using Echo Barrier's range of award-winning acoustic barriers.