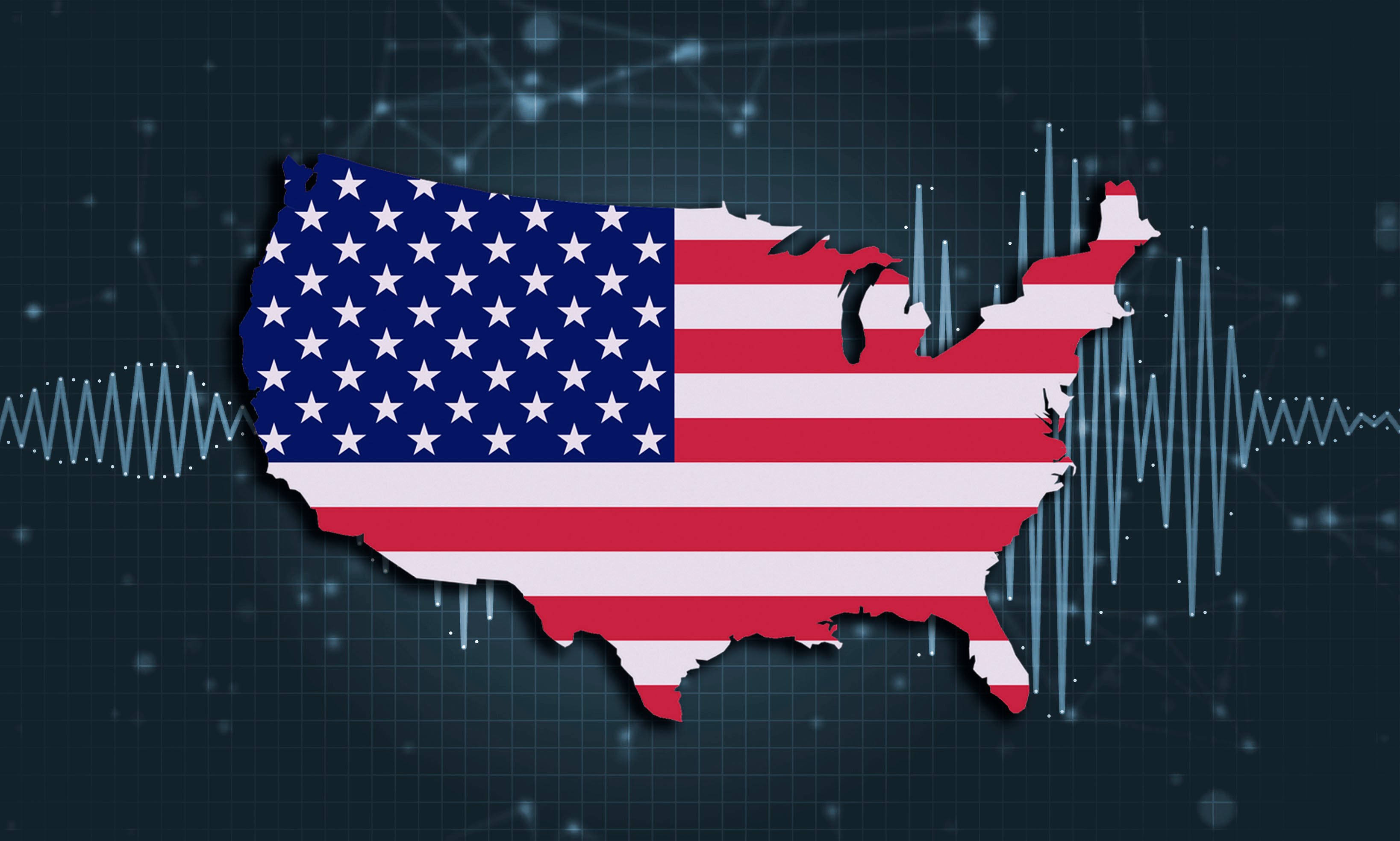 Noise exposure in the workplace is better understood these days, but there are many guidelines published and enforced by various agencies, including OSHA and NIOSH. How much do they differ?
The Noise Pollution Problem


Those who have tried to sleep at night with sirens passing by or music coming from a neighbor's home know that loud noise is annoying. It can be harmful as well; noise pollution can have profound effects on health and the quality of life. Studies indicate that chronic exposure to loud noise contributes to a variety of physical and psychological concerns.

In fact, $242 million is spent annually on workers' compensation for hearing loss disability.
Noise Abatement in the United States


In 1972, Congress determined that "inadequately controlled noise presents a growing danger to the health and welfare of the Nation's population, particularly in urban areas," and established Act 42 U.S.C. 4901 in order to "promote an environment for all Americans free from noise that jeopardizes their health and welfare."


Under this Act and others established since then, the responsibility of enforcing noise limits has largely been left to be managed at a state and local level, but federal agencies are assigned with legislating the limits and conducting research into noise exposure to help develop operational guidelines.
OSHA and NIOSH


Both the Occupational Safety and Health Administration (OSHA) and the National Institute for Operational Safety and Health (NIOSH) have issued noise exposure limits that are the most commonly referred to in the United States.



The key difference is that the OSHA limit is regulatory, and therefore mandated by law, while NIOSH limits are designed to represent best scientific practice.



OSHA enforces noise control and has power under law to issue fines and pursue violators of their standards to court. Below we compare the noise exposure standards set by both agencies: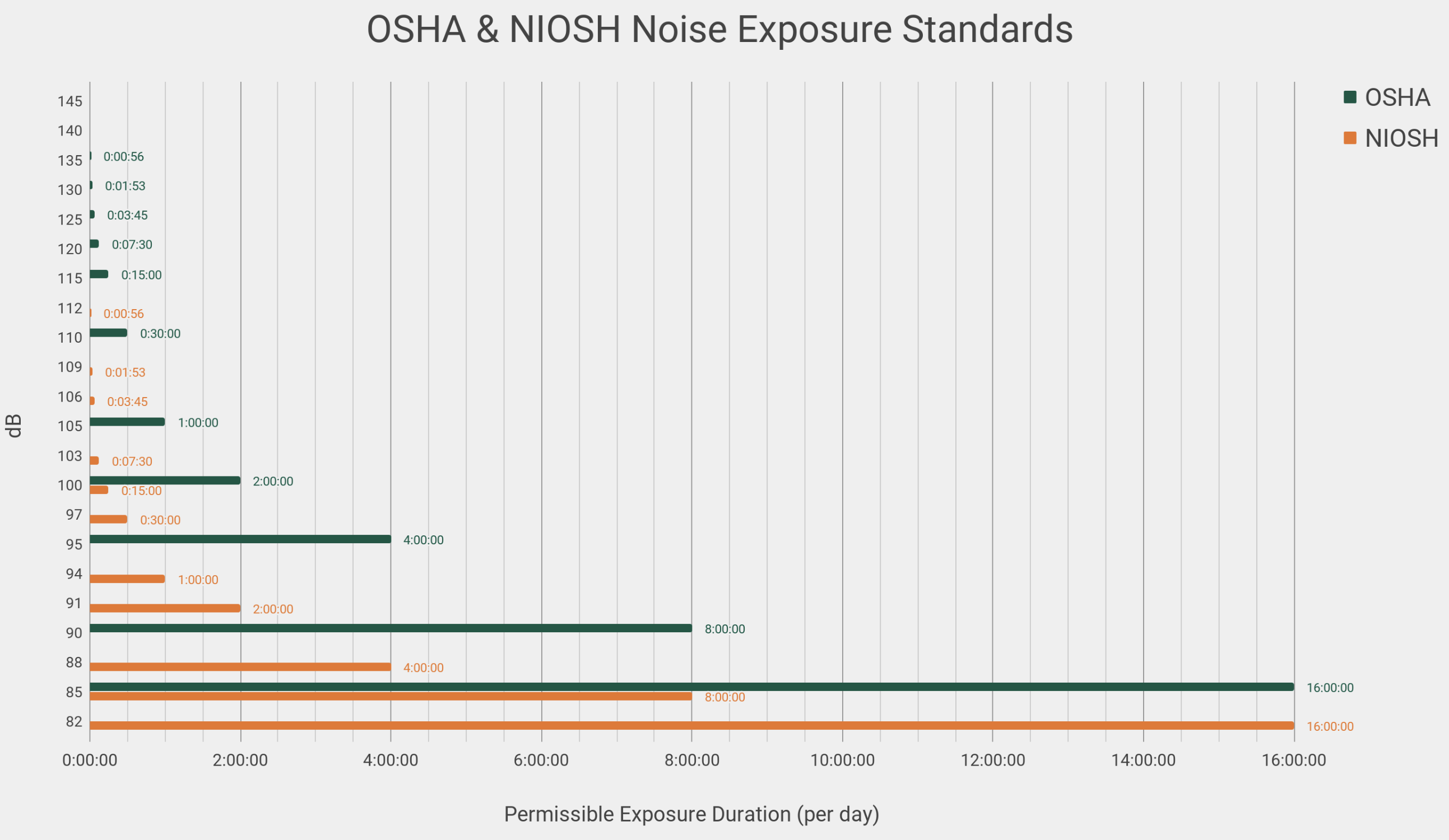 The standards vary considerably, with NIOSH being the far less lenient of the agencies.
Where OSHA rules that 2 hours of exposure at 100 dB is permissible before sustaining noise-induced hearing loss, NIOSH suggests only 15 minutes of exposure at the same noise level. NIOSH has a focus on conducting research in order to develop the scientific understanding of workplace health and safety. In their Strategic Plan Outline, NIOSH list 3 goals and objectives:
"Conduct research to reduce work-related illnesses and injuries"


"Promote safe and healthy workplaces through interventions, recommendations, and capacity building," and;



"Enhance international workplace safety and health through global collaborations."
The Environmental Protection Agency
Under the Clean Air Act of 1963, the Environmental Protection Agency (EPA) coordinated all Federal noise control activities until it was decided that at the state and local levels were the best places to handle noise issues.
Nevertheless, the EPA to this day has the authority to disseminate information regarding noise pollution and its adverse health effects to the public based on their own research. They can also evaluate the effectiveness of existing regulations for protecting the public health and welfare, as outlined in the Noise Control Act of 1972 and the Quiet Communities Act of 1978.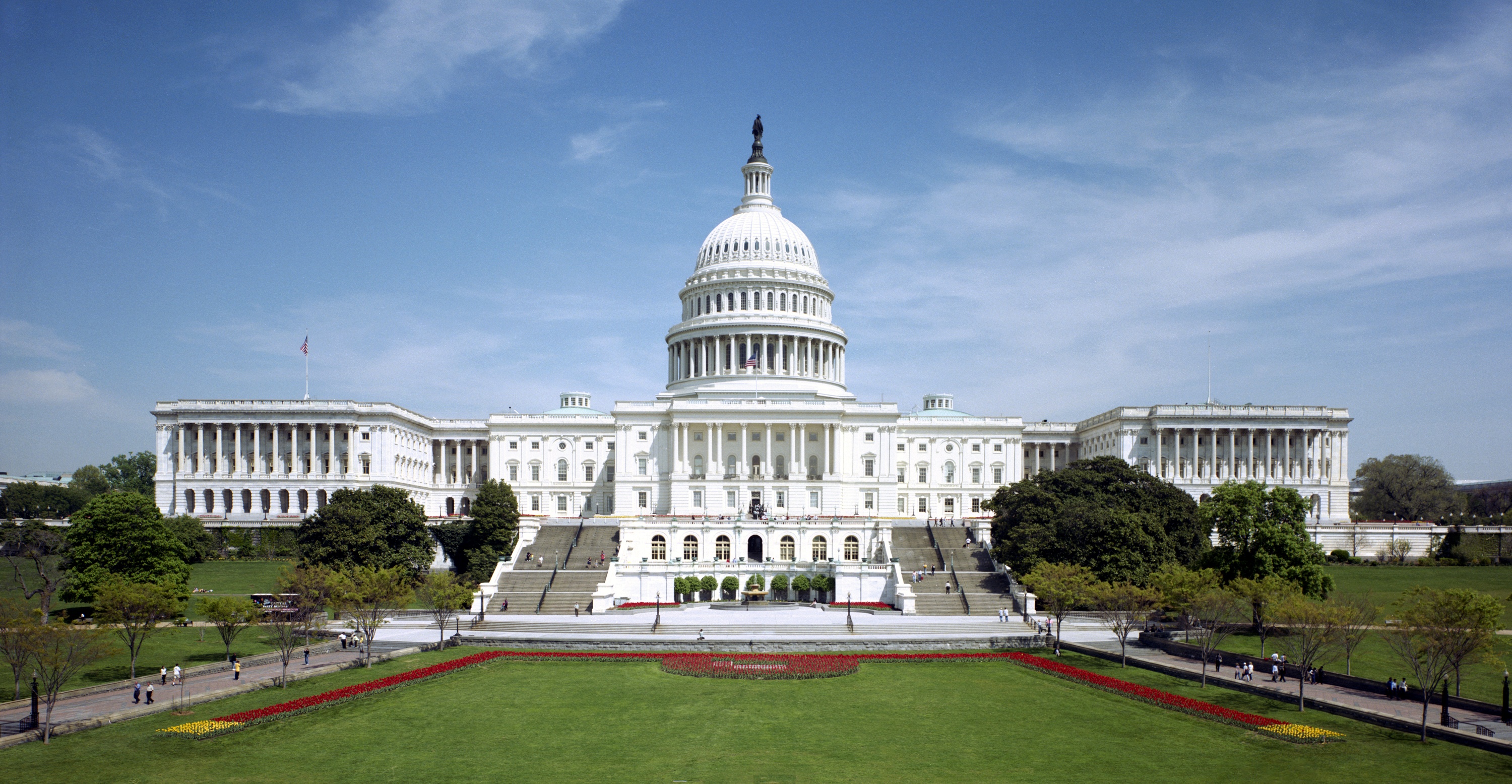 Private organizations have also stepped up to lobby for increased noise pollution control. The American Public Health Association, American Academy of Audiology and others work regularly with Congress and private industry to improve noise pollution control.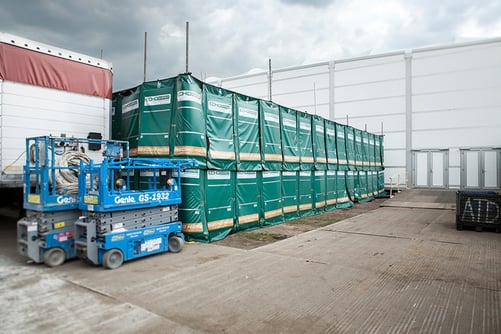 Echo Barrier's temporary acoustic barriers effectively help contractors, engineers, and estimators fulfil modern noise abatement requirements on work sites, utility repairs, mines, for events, and in other applications.