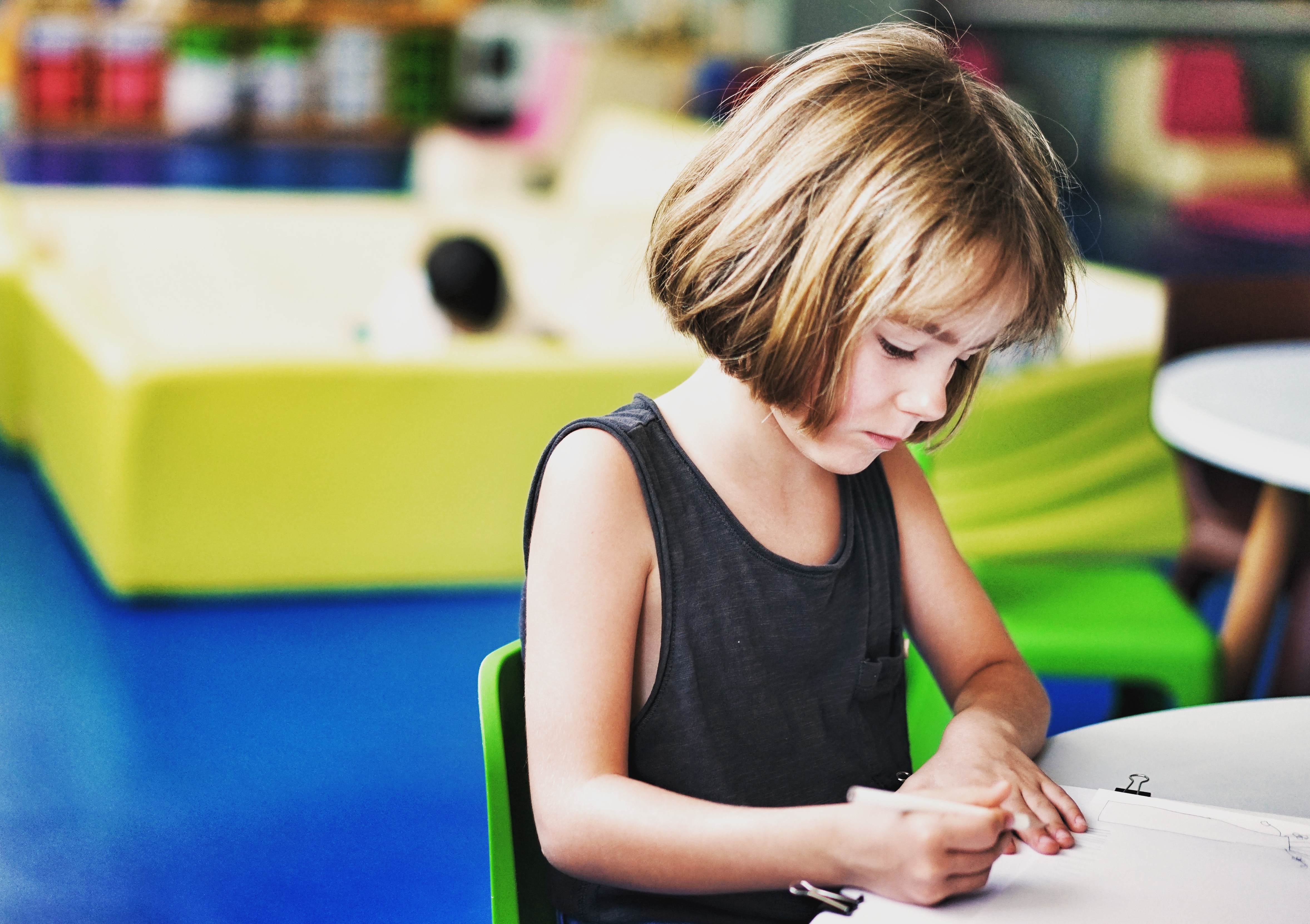 For adults, noise pollution can be disturbing enough to impact their health. For children, the damage from chronic exposure to noise pollution can be much more profound.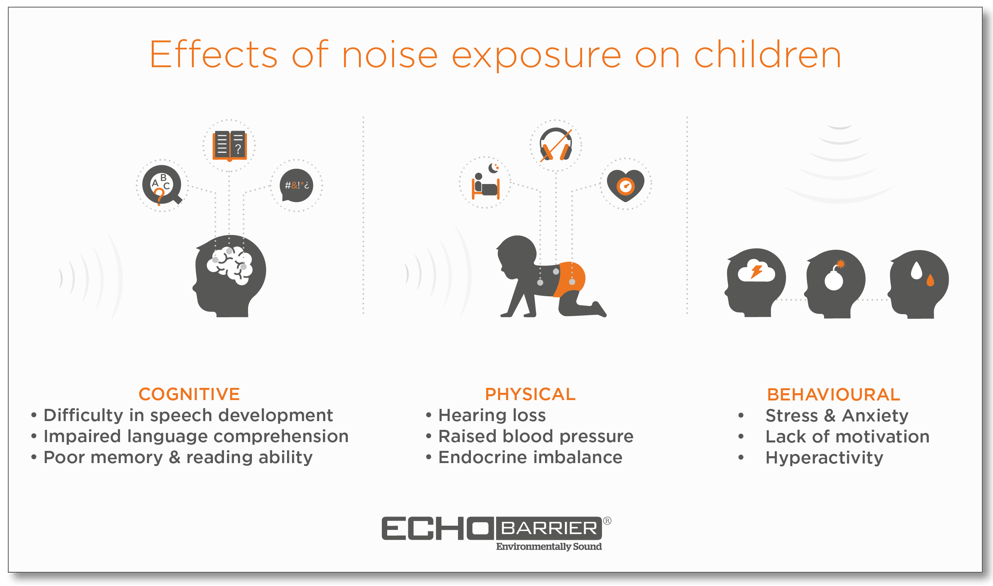 Noise exposure is a real threat to the development of healthy children.



The harm to the child can be experienced on three levels:
Behavioral Development
Prolonged noise has been shown to alter behavior in humans. Stress, unusual anxiety, annoyance and lack of motivation in children are frequently associated with exposure to chronic noise pollution. When they are provided with a quieter environment, these effects diminish.
Physical Development
Impaired auditory development is the most obvious physical impact of exposure to loud noise, but the effects of noise pollution on children can have lifelong health consequences as well, subjecting their developing bodies to:
Hearing loss

Tinnitus or constant ringing in the ear

Raised blood pressure

Sleep deprivation

Endocrine imbalance


These health concerns at a young age have serious implications for their physical development. Unable to change their environment, the harmful effects accumulate and are compounded over time.
Cognitive Development
Perhaps the most disturbing effect of noise pollution on children is impaired cognition and learning. Studies show that at their crucial learning time in life, prolonged noise exposure can hinder the ability to understand, communicate and develop reasoning skills.
Noise pollution also affects attention spans in children and impairs their ability to concentrate, a key component to learning. Children exposed to chronic noise pollution also experience:


Difficulty in speech development

Impaired language comprehension
Poor memory
Poor reading ability coupled with reduced reading comprehension
Noise pollution can affect a child's performance in standardized tests and impair the ability to learn in the future.
A Shared Responsibility
The inability to control prolonged environmental noise is a key factor in the severity of the effects of noise pollution on children. Conversely, controlling the noise source can reduce the negative impacts.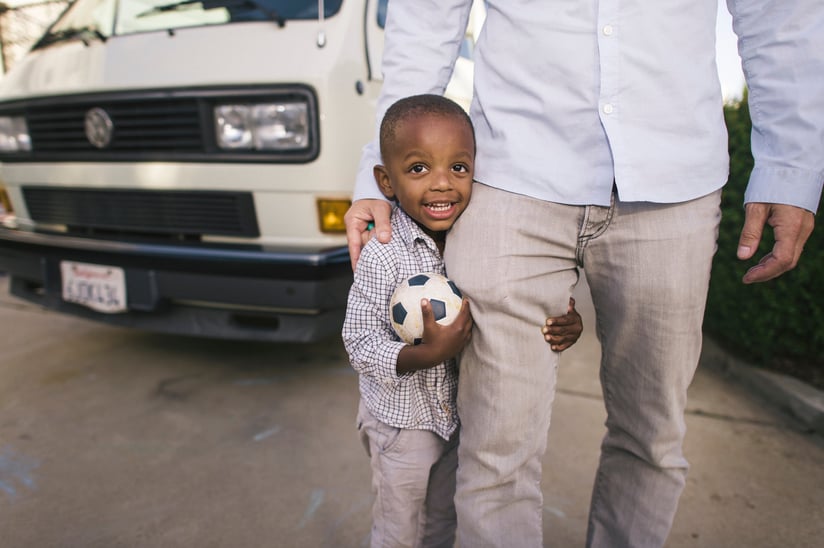 Children largely have no control over the noise pollution they encounter. The responsibility doesn't just lie with the parents to protect their children, but also with businesses and organizations operating within a community, to control it and to provide them with an optimal environment for development.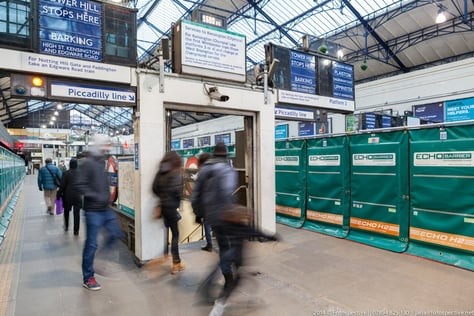 Making a difference
Echo Barrier makes temporary acoustic barriers to screen noise on construction sites, for oil & gas, utility repairs, mines, events, and more. We pride ourselves on spreading awareness on noise pollution and advocating change.