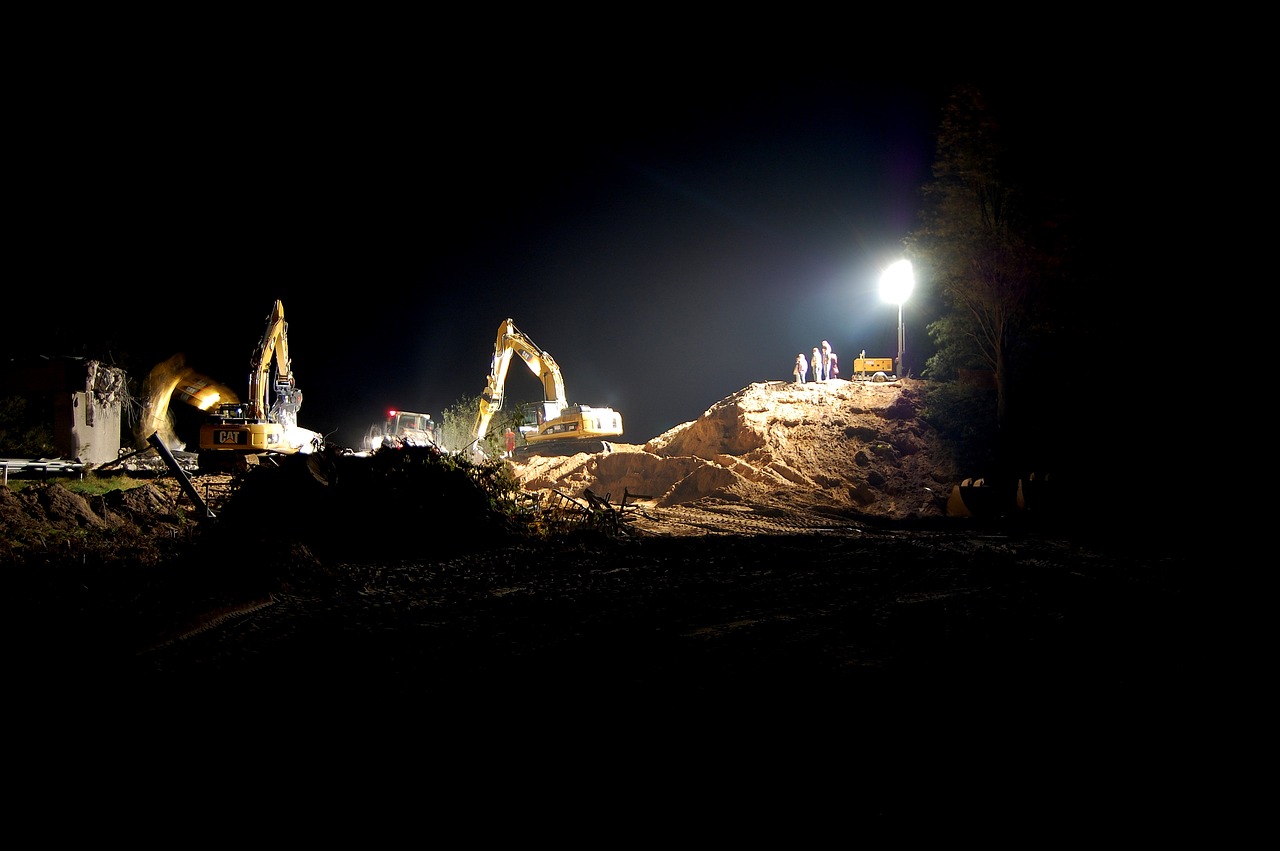 After-hour construction permits can be a saving grace when fighting against time to meet deadlines or when daytime activity or other restrictions make it difficult or impossible to undertake the project during daylight hours. However, there are numerous factors that make undertaking work at night much more difficult, including employment costs, red tape, and dreaded noise complaints.

Furthermore, if even a few noise complaints are filed, the permit can be revoked without option for appeal or recourse. For this reason, it is imperative that noise control measures be addressed proactively, mitigating the risk of sudden and permanent site shutdown.
Night construction is often necessary and unavoidable

In the last couple of years, New York City has developed an interactive map showing real-time locations of currently active "after-hour variances" throughout the city. An after-hour variance is a type of round-the-clock permit issued in New York City for contractors that want to conduct work before 7 a.m., after 6 p.m., or on Saturday or Sunday. A glimpse at the map shows just how many projects are working around the clock or mostly after hours to reach timely completion and the importance of being able to work at night and after hours. Any likelihood of having this sort of permit revoked should be minimized.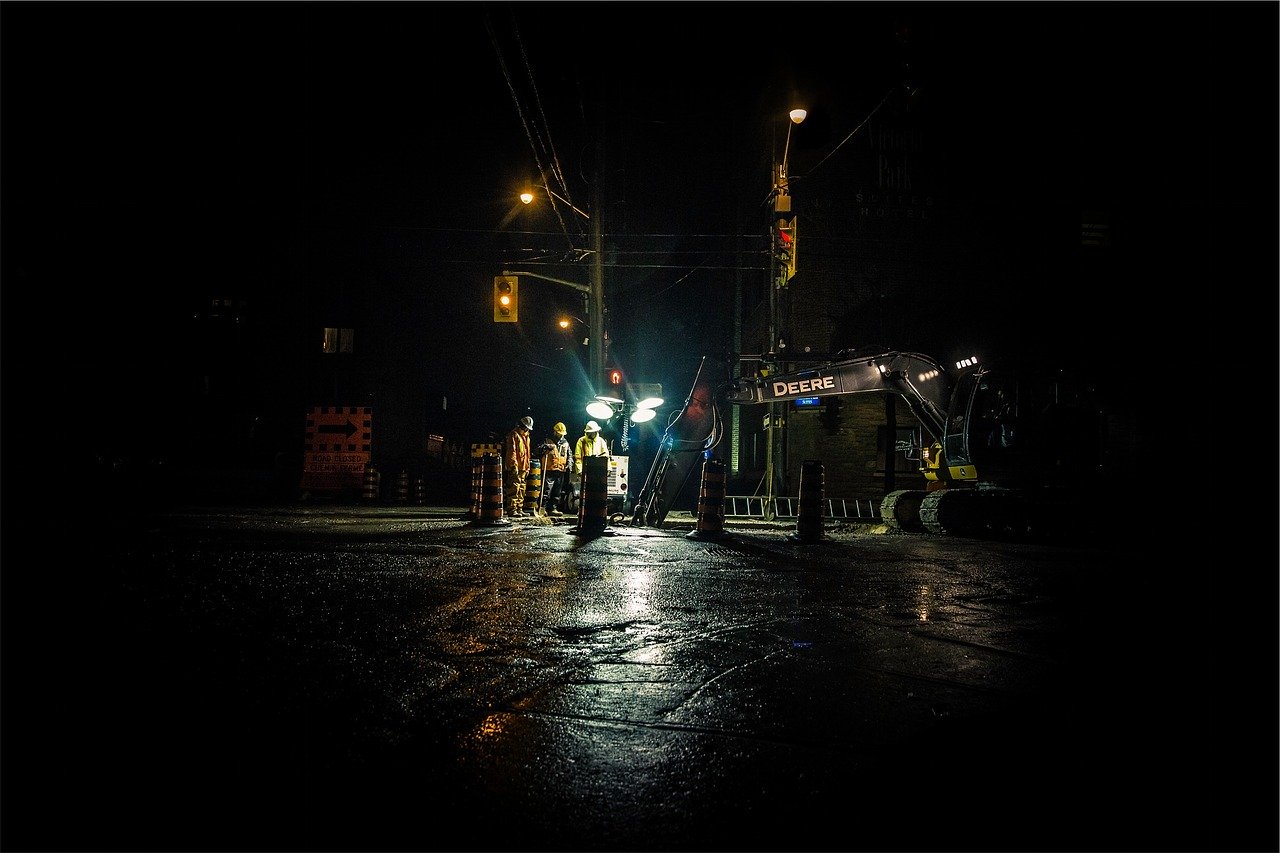 At night, construction and other work can be tricky to get done.
Minimize noise and keep your permit


Performing construction work at night is already a costly affair. The permit itself often costs thousands, and sourcing subcontractors willing to work at an affordable rate is tough. Every possible measure to reduce noise on the worksite should be taken to make sure that your after-hours permit is retained and the job reaches completion, such as:
Using quieter, modern equipment
This is the most important requirement to reducing noise in night construction. Wherever tools and machinery must be used, try to ensure that they are newer – which usually means quieter – models, and be wary of their specified noise output levels. Newer equipment also shouldn't have any loose parts rattling around and making noise.
While noise walls and barriers are traditionally made from thick, heavy concrete, there are modern, more viable temporary solutions that have impressive noise reduction and absorption capabilities while remaining lightweight and mobile. Echo Barriers are capable of 10-30 dB noise reduction in the field, depending on the noise source, while weighing as little as 12 lbs, providing easy, effective noise control.
Shift planning and machinery operation management
Good organization is a simple way to keep things quieter. Setting a hard limit to the number of louder machinery operating simultaneously (which goes hand in hand with a site-wide decibel cap), will go a long way in keeping the overall noise level down, and the community undisturbed.
Download the Echo Barrier Product Brochure to learn more about our noise control systems and solutions: