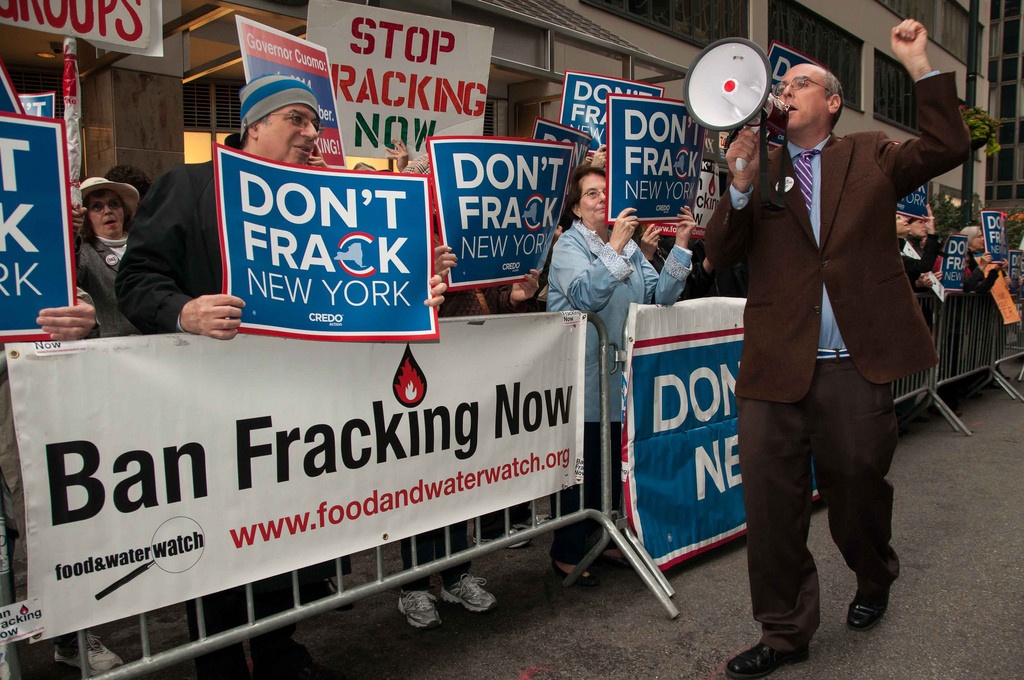 Fracking is a contentious issue in the United States but few states have officially banned it — only three in fact. New York State is one of them, where fracking was banned by mayor Andrew Cuomo in 2015.
Here is a brief history of how the New York fracking ban came to be.
Gasland
You can trace the beginnings of the organized movement to ban fracking – or hydraulic fracturing – in New York all the way back to 2010. Josh Fox, a filmmaker and Pennsylvania landowner, released his critically acclaimed documentary "Gasland" and it was a runaway hit. The film especially succeeded in bringing the concerns that environmentalist had about fracking into the public light.
Initial Legislation
Although the ban itself wouldn't happen for another 7 years, New York began taking official steps in 2008 by issuing a de facto moratorium on fracking.
In 2010 they moved to allow local municipalities to ban fracking at their discretion. This right for municipalities to ban fracking on their land was upheld in 2014 when the New York Court of Appeal's voted 5-2 in its favor.
Back and Forth
Governor Cuomo was initially supportive of the idea of fracking, believing that it could bring much needed relief to struggling communities along New York's western border, where the bulk of the natural oil and gas deposits lie.
He soon changed course due to the increased anti-fracking efforts being made by environmental activists and a long-term study on the health impacts of fracking was initiated by state health officials.
The New York Fracking Ban
Following the study, a ban on fracking in New York State was officially put into place in May 2015. Much like the subject of fracking itself, reactions to the ban were mixed.
Environmental advocates were ecstatic to see their years of work finally come to fruition, while many landowners who sought to benefit by selling or leasing their land to oil & gas companies were left disappointed.


Read: How To Stop Fracking Noise

Fracking need not be so obtrusive; if inherent risks such as water and noise pollution can be better addressed – and the efforts to overcome them better demonstrated to the public – citizens will be less concerned and operators will have an easier time completing their job far more efficiently.


In fact, new technology is already helping mitigate one of these impacts of hydraulic fracturing: noise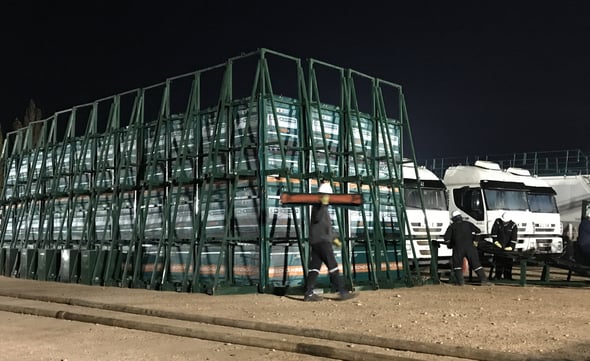 Making fracking quieter
To help make fracking a more viable venture, Echo Barrier builds patented technology into their temporary acoustic barriers to both diminish noise on fracking operations and convey a message of ethical responsibility, reducing the impact on surrounding communities and environments.