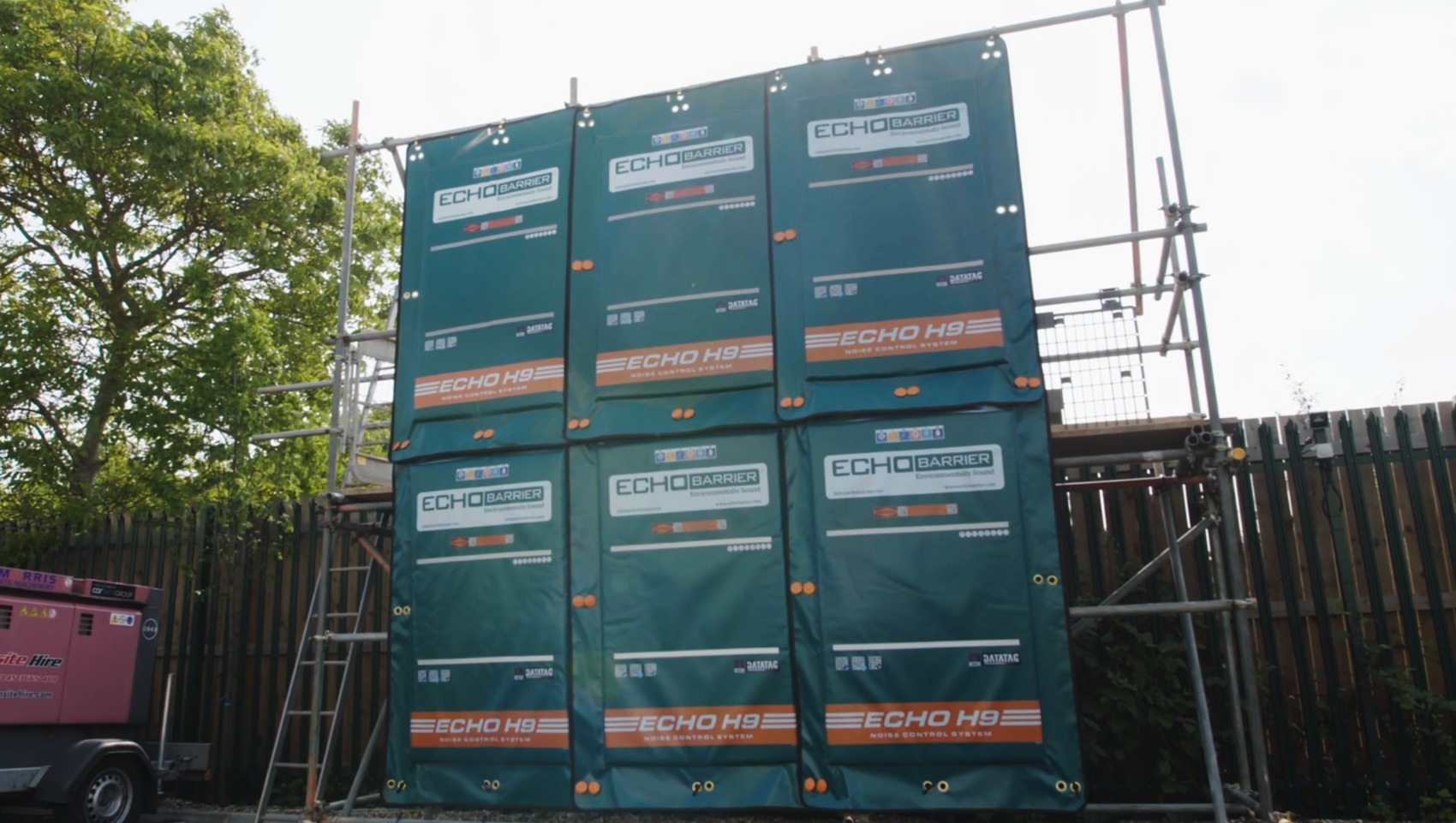 Worksites, workshops, and events can all present challenging and unpredictable issues with regards to noise, especially when they are more dynamic in nature, with moving parts and setups in heavily built-up areas. Keeping a lid on this noise as to not disturb surrounding neighborhoods is can be costly and time-consuming given that the noise sources may only be disruptive for short periods and in varying locations; erecting hoarding and heavy noise abatement barriers may simply not be viable.
Hanging a temporary noise curtain may be the noise control solution to your problems.


The Echo Barrier portable noise control system can be configured to form a free-hanging noise curtain. Its modular design and Vertical Fitting Kit means that no matter the scale, a screen can be built from Echo Barriers to mitigate noise in industrial setting. Owing to their lightweight composition, they are quick and easy to install, move, and unmount.
Why A Noise Curtain?


By installing a free-hanging curtain, you forego the need to build an entire top-to-bottom structure that accommodates the fixing individual panels of units of noise mitigating material, whether that's steel, wooden hoarding, or noise barriers.
Read: Sound Barrier Materials - Which Are Most Effective?



Constructing The Noise Curtain


Watch the video below to see how Echo Barriers can be configured to form a temporary noise curtain:
Begin by assembling a structure, scaffolding, or other type of framework with an overhanging bar or wire close to the noise source. This serves as the "rod" from which the curtain can be hung. Mount a row of Echo Barriers across the structure, ensuring correct barrier application. Link the barriers from the sides using the supplied orange bolts. From here, attach further rows of Echo Barrier using more bolts until the desired vertical curtain length is achieved.


Always account for load bearing when mounting any additional material to an existing structure.


For more on Echo Barrier installation, safety, and warranty information, see the Echo Barrier User Manual.