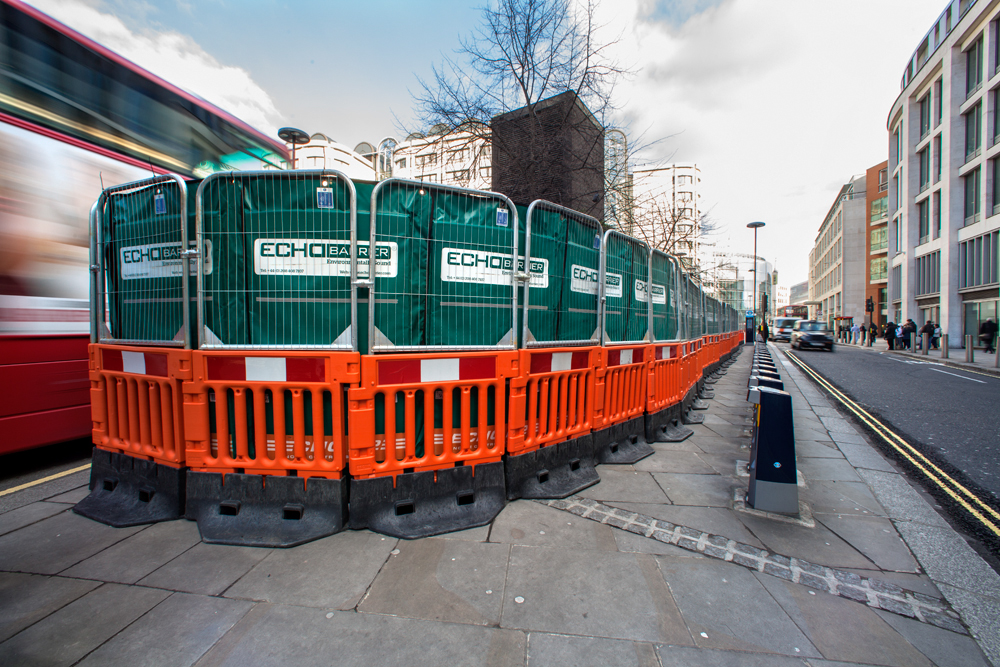 Applying noise mitigation measures like Echo Barrier temporary noise barriers is the first step to lowering the sonic impact of a worksite and machinery on its environment. However, paramount to the effectiveness of this application is an understanding of how and why Echo Barriers are used to block noise.

Front of Echo Barrier facing away from noise source
It is critical that the branded face of the Echo Barrier face away from the noise source. Echo Barriers have a very high absorption rating, with the H10 absorbing 100% of noise in the tested 500Hz bandwidth, however this can only be achieved with the correct orientation of the barriers.
Consider the acoustic shadow
The acoustic shadow is the "safe zone" cast by the correctly mounted barriers. Where the barriers obscure sight of the noise source/s, noise is being effectively attenuated. As an example: if you intend to guard passersby from a noisy site, any machinery and sources of disruptive noise should not be visible from the footfall area. It follows that the closer the barriers are to the noise source, the larger the acoustic shadow cast.
The modularity of the Echo Barrier noise control system allows for flexible configuration, making it easy to control the size and direction of your acoustic shadow, and even the degree of attenuation; H-Series barriers can be double layered for augmented noise reduction and absorption.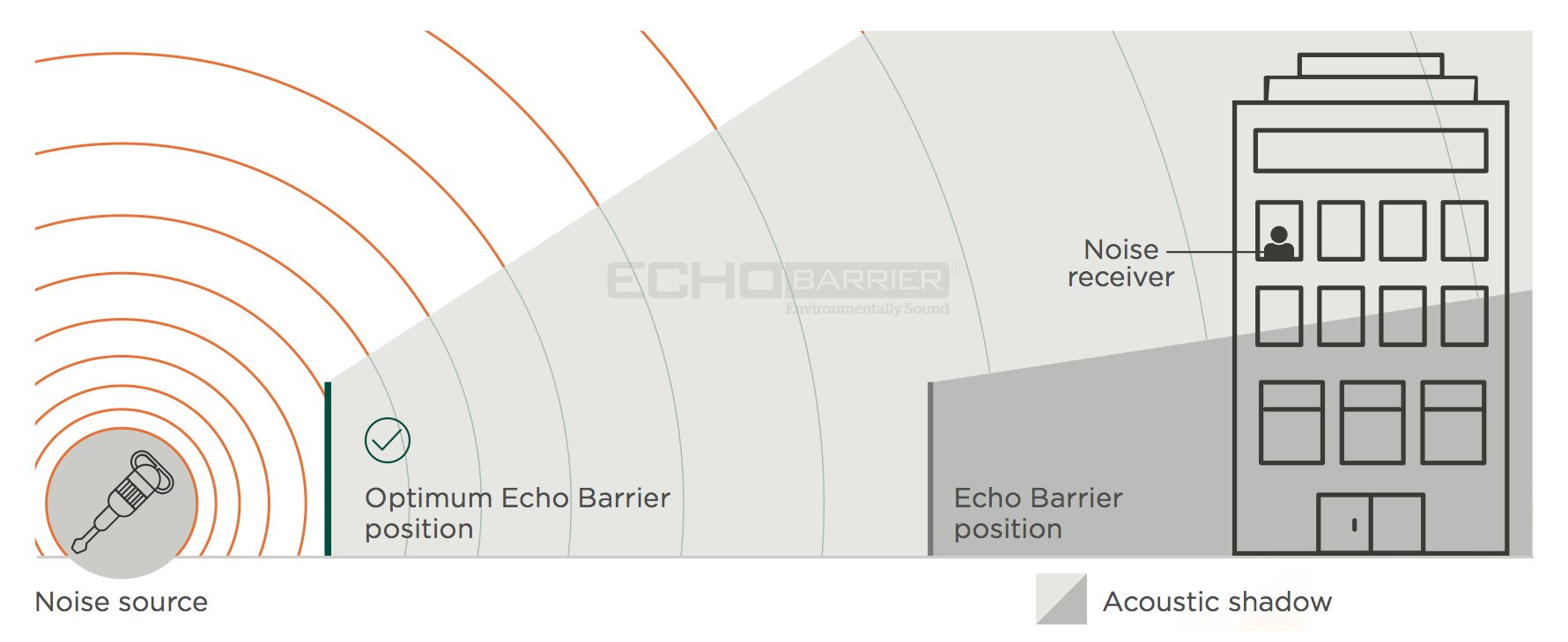 Echo Barriers are lightweight and portable, allowing for optimal positioning and maximum noise reduction.
Echo Barriers must overlap
Wonder why the acoustic absorbent infill doesn't reach all the way to the edges of the barrier? This is because without sufficient space for the barriers to overlap and be secured, the barriers won't perform as well, rendering your noise mitigation efforts far less effective. Air gaps between the barriers allows noise to escape unattenuated, so they must be minimised (bear in mind the necessity of the eyelets which allow a negligible amount of noise to pass through in order for the barriers to be mounted securely).
Pay particular attention to corners where barriers change direction, and ensure there are no gaps that will allow sound to escape.
---
Portable Noise Control

Echo Barrier was designed to help contractors effortlessly have their noise mitigation measures taken care of, so that they can get on with their job and the surrounding inhabitants can go about in peace.

Get in touch to learn about how Echo Barrier can improve your project's efficiency.