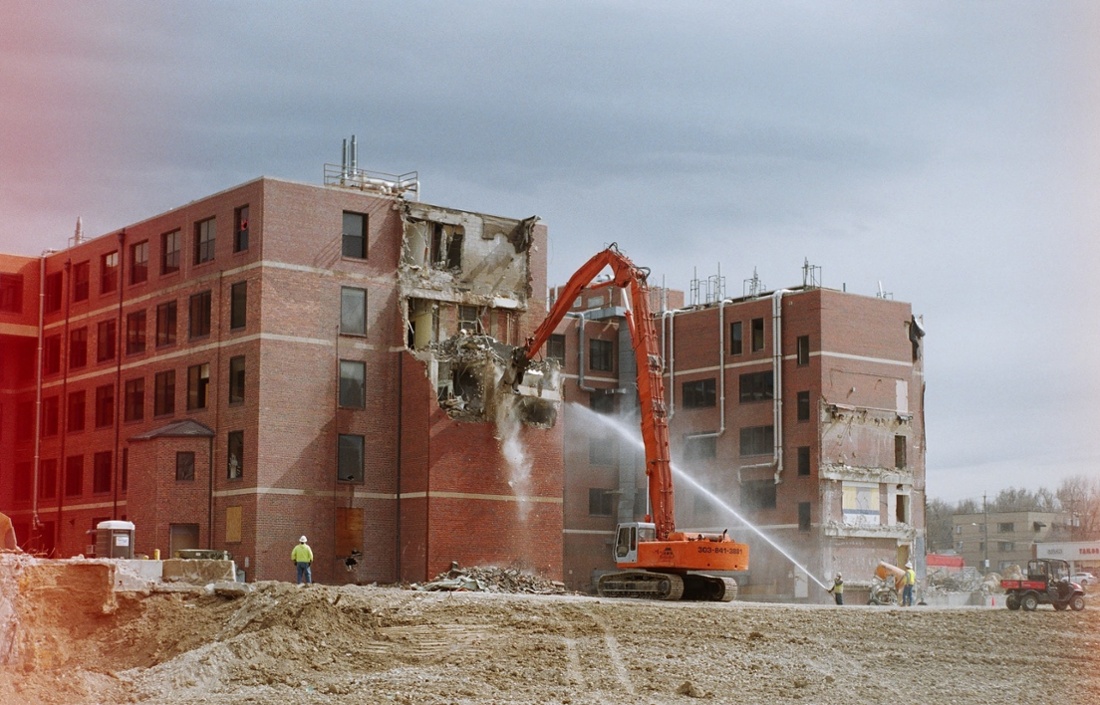 It's no secret that demolition is messy business. Pulling down entire structures is inevitably going to disturb surrounding residents, businesses, and pedestrians. There are also considerable health risks associated with the presence of dust from demolition.
When demolishing brick, concrete, mortar, drywall, or stone, the resulting dust can contain fine respirable crystalline silica particles, which if inhaled can become embedded deep in the lungs. Crystalline silica is highly dangerous, and can lead to respiratory illnesses and even early death. While workers can implement appropriate personal respiratory protection, other personnel are left exposed to dust particles and their dangers.
It is important to minimize the hazards posed by the dispersal of demolition dust and protect workers and surrounding communities.
Dust suppression – the "wet wet wet" method


More municipalities are enacting demolition regulations around the control of dust, including the required implementation of dust management systems that use air or water to suppress airborne dust, especially for the demolition of older structures that are usually composed of more of these hazardous materials.
Application of water plays an important role in the suppression of demolition dust. In the demolition industry, the "wet wet wet" method is followed in order to most effectively minimize the impact and spread of airborne dust. The method involves the application of water in three stages:
Before commencement of demolition, the entire structure is sprayed in water.


During the actual demolition process, the focussed point of demolition is kept wet by a specialist and/or a dust suppression system, such as a cannon.


The remaining debris still needs to be removed from the site following completion of the demolition and needs to be loaded and hauled away. Dust remains present in this debris, and will still become airborne during this procedure. The specialist continues to spray moving debris to suppress the dust.
Dust and noise barriers


Building an impermeable barrier perimeter around the work site can control the spread of demolition dust, preventing it from spreading into public spaces. Echo Barriers are durable industrial acoustic barriers that also block dust and fine debris, an ideal multi-purpose solution for disruptive demolition work.