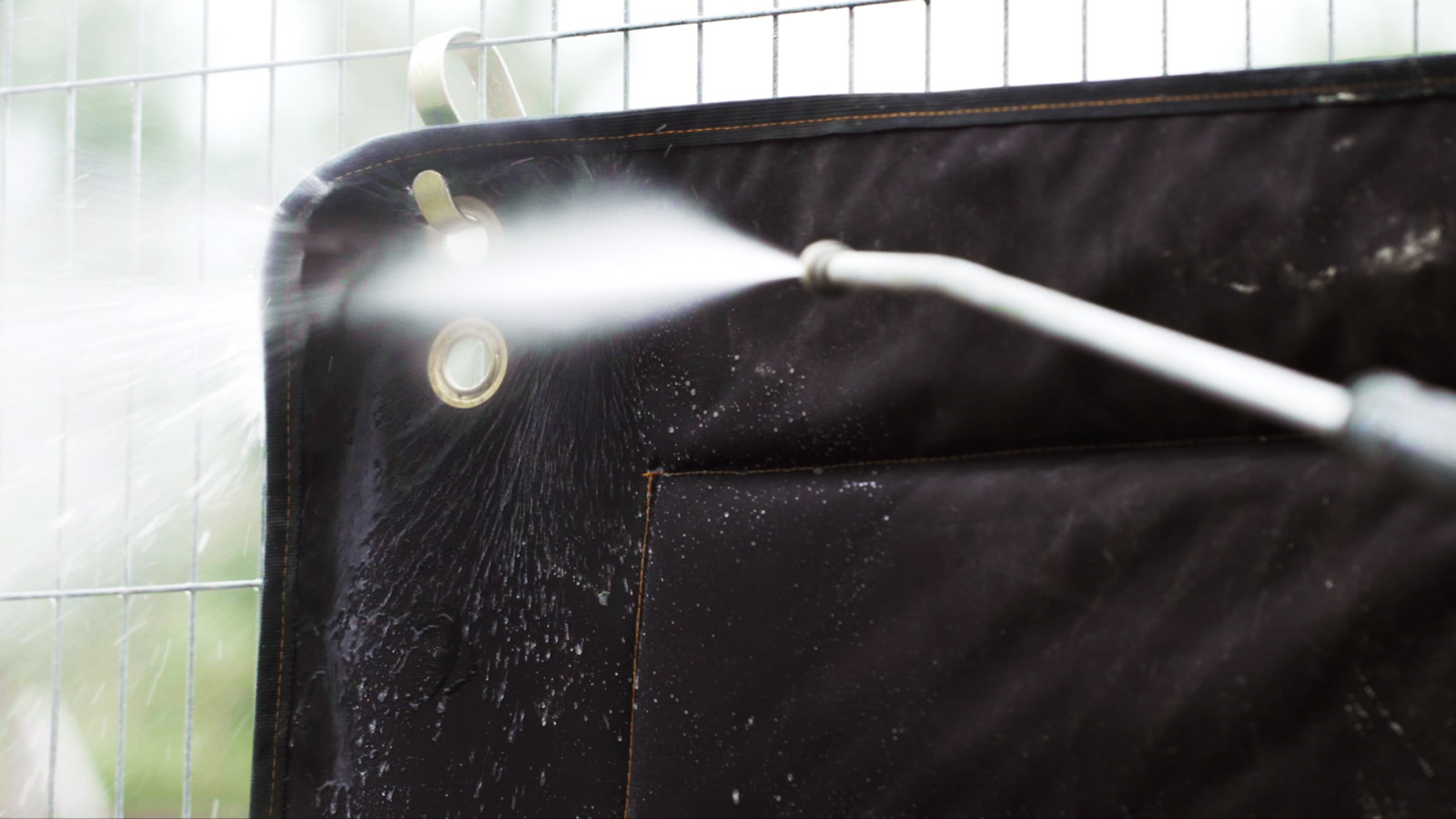 Equipment on a worksite is exposed to unforgiving conditions, and so whether its the hardware we use or the safety equipment we wear, it needs to be designed and built tough. A key part of retaining a piece of equipment's durability is its maintenance, including cleaning.


Echo Barriers have the ability to withstand the rigors of work environments both indoors and outdoors, built with a durability unrivalled by other portable noise barriers. After enough use, particularly in dusty environments, they will require cleaning, which will help to ensure their longevity. Already resistant to fire, smoke, water, and UV exposure, a well-cared-for Echo Barrier will last years, even with regular use.
Cleaning Echo Barriers


Maintaining Echo Barriers is a simple procedure, and done right, will extend their lifespan.


To keep your Echo Barriers in good condition, it is important to clean them between use. Using a pressure washer, cleaning an Echo Barrier is as simple as hanging it against a fence after dismounting and thoroughly hosing it down, being sure to cover the entire surface area, flipping it and cleaning the opposite face afterwards. Make sure the barrier is fully exposed and not concealed by other overlapping barriers or other objects. Simply leave hanging to dry in the open air, and follow correct procedure for storage once dry.
Note: do not submerge Echo Barriers in water. While they are water-resistant and can handle exposure to rain and sprays of water, submersion in water for a long enough period will result in water entering the barrier, compromising the acoustic performance of the barrier and promoting the growth of mold spores and mildew.
Read: Why Your Sound Blankets Should Be Waterproof
---
Portable noise control
Echo Barrier is an innovative temporary noise control system designed to mitigate noise in dynamic and sensitive work environments. Distribution available worldwide – get in touch with us: