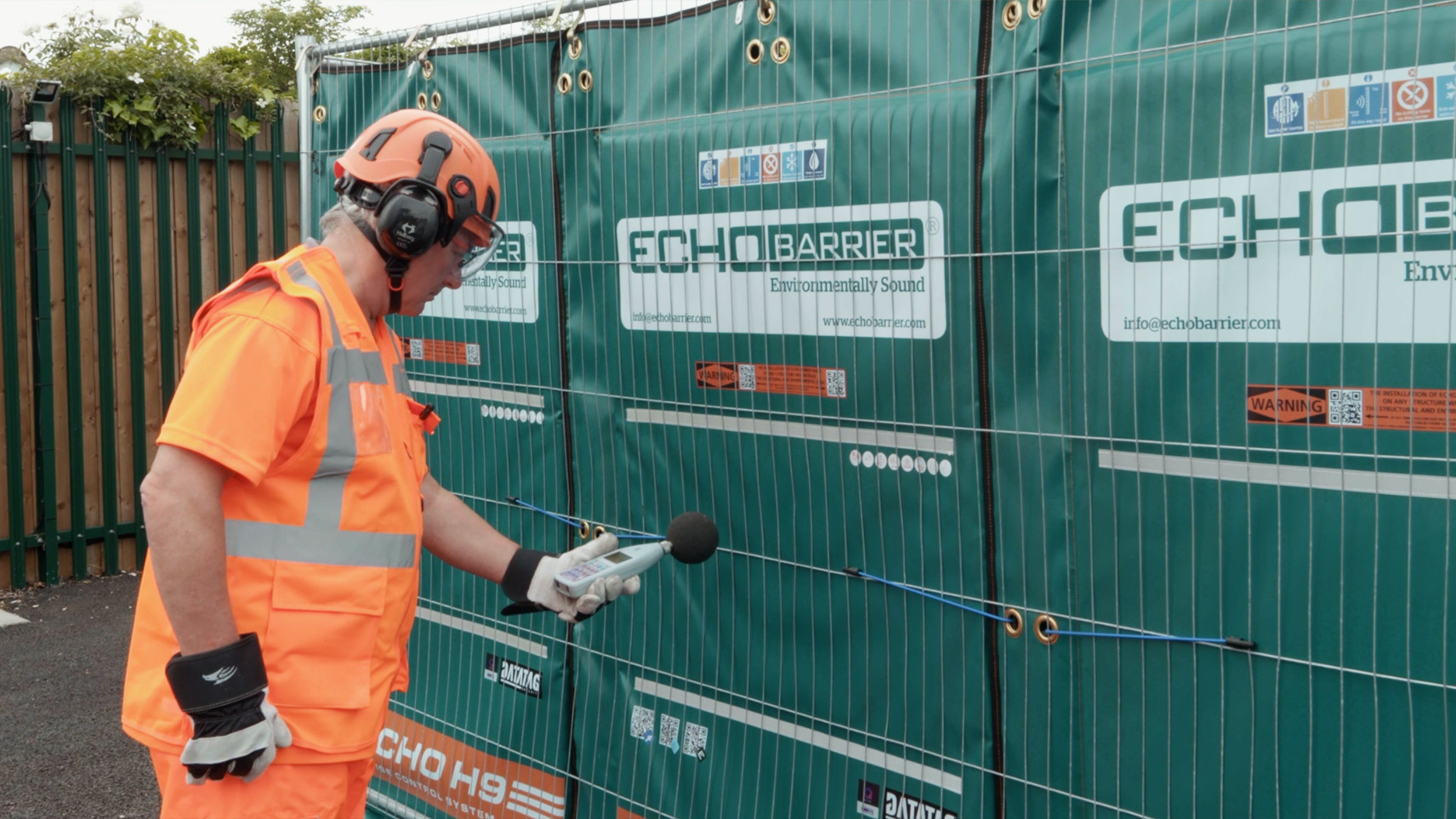 As advanced and efficient as power tools are becoming, one thing remains the same: they are obnoxiously loud. Thankfully, there are many varieties of tools and equipment available to mitigate the harmful effects of noise exposure for workers who spend hours at workplaces, on construction sites, and around machinery in noisy conditions.

However, most solutions don't address the spread of noise beyond the worksite itself and disturbing the general public, and common barricade solutions either reduce minimal noise, are cumbersome, or both, and can even exacerbate the noise internally by reflecting it back onto the site.
Reducing Jackhammer Noise With Portable Noise Barriers
Given their general mobility, jackhammers require an adaptable type of noise control such as portable noise barriers. Designed for quick one-man installation, mobility, and high noise attenuation, these types of barriers can be removed and redeployed multiple times with ease according to where noise abatement is required onsite.
Echo Barriers are a type of highly durable and lightweight (less than 14 lb) noise barriers with unrivalled acoustic performance. Their certified resistance to water, fire, and UV, and their rugged construction gives them an ability to withstand wear and tear around power tools and on worksites.
In the instance presented in the video above, a jackhammer – or demolition hammer, breaker – was peaking in noise at a very dangerous 107 dB while breaking concrete. After deployment of an Echo Barrier screen, this noise level was reduced to 83 dB, providing a 24+ dB noise reduction. This dramatic difference significantly reduces the harmful effects of noise on both the workforce on site, and passersby.
Echo Barrier H9 Model
The Echo Barriers used in the video are the Echo H9, a high-performance noise barrier. The H9 has been tested to reduce noise by up to 43 dB while only weighing 12 lb and is able to withstand harsh weather and worksite conditions. The Echo H9 is used to provide portable noise reduction on generators, drills, saws, breakers, hydro-demolition, at events and more, both indoors and outdoors, long term and short term.