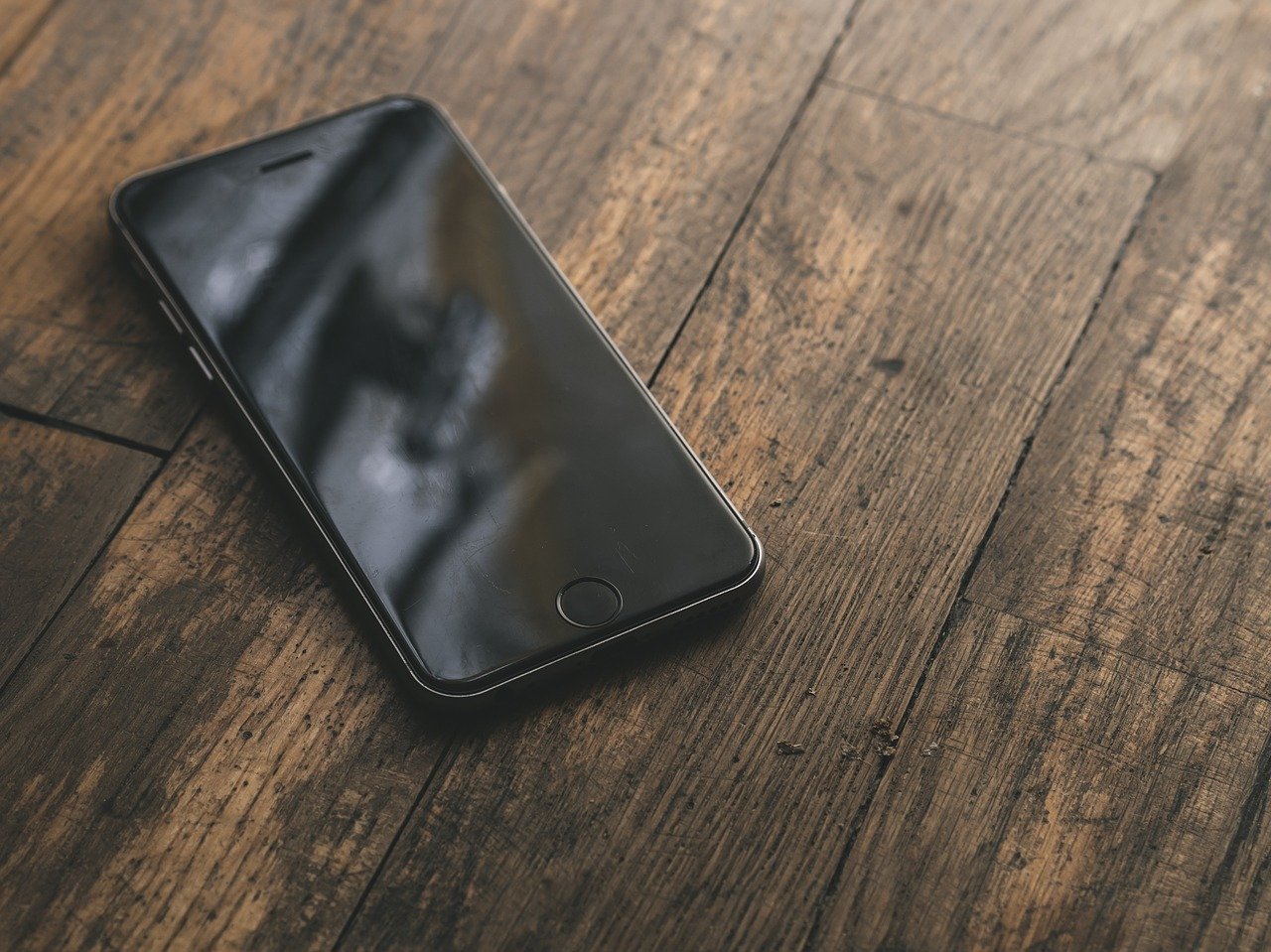 That smartphone in your pocket can function as a great sound level meter (SPL) if you have the right application installed. Try one of these six iOS apps to measure noise levels on all sorts of activities like construction and live music.


Sound Meter


With 10+ million installations, Sound Meter from ABC Apps is free, simple to use and continuously measures noise levels in an easily understood graphic display.
The readout rates sound levels ("air conditioner," "talking," "quiet place," "silent place") until you touch the "Sound/Measure" icon. It earned 5/5 stars.
Decibel Meter Pro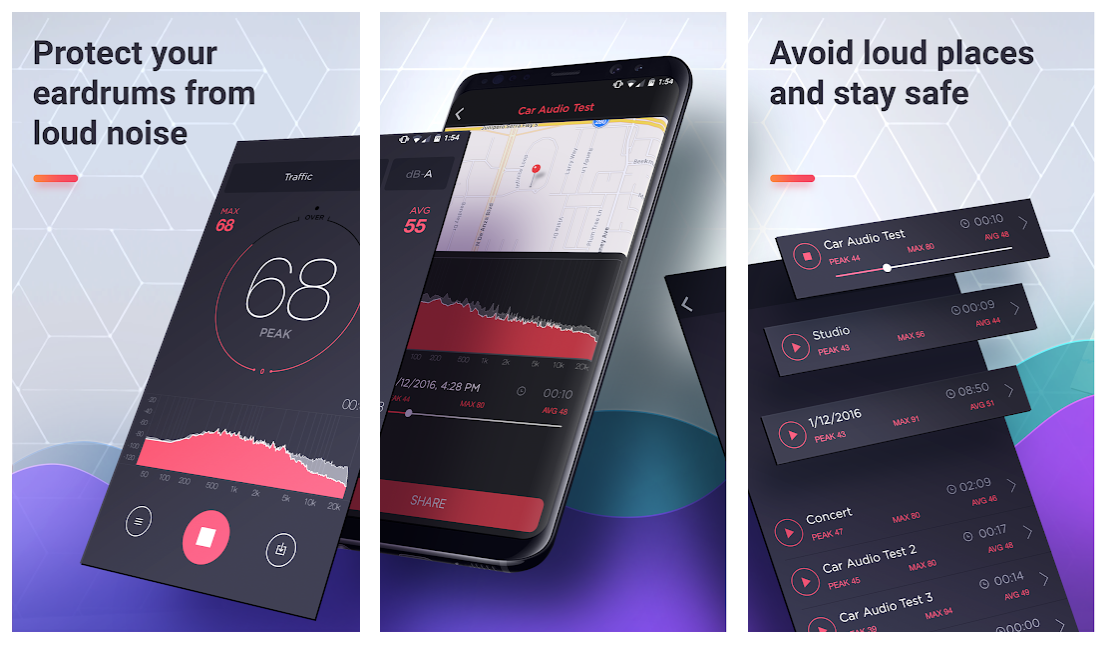 From developer Vlad Polyanskiy, this $9.99 app allows you to calibrate your Smartphone's microphone for highly accurate measurements.
You can use the noise dosimeter to limit exposure, send audiograms to your phone's Health app, and save location data for each measurement. The app earned 4.6/5 stars.
NIOSH's Sound Level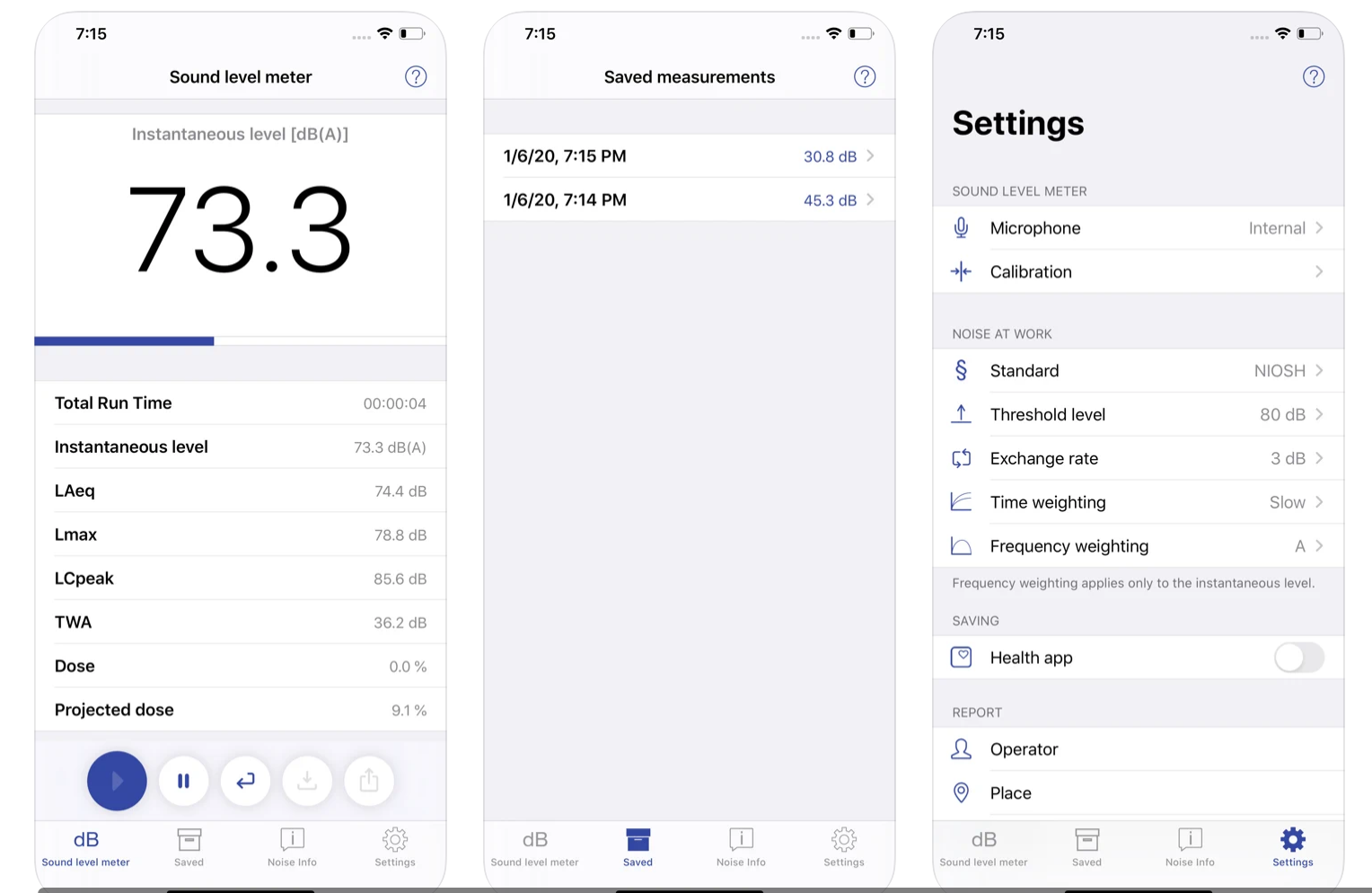 The free, award-winning app offers professional sound level meters on easily readable screens. Six metrics follow NIOSH and OSHA standards; it can be calibrated for precise measurements and it supports Apple's Health app. It earned 4.7/5 stars.
Decibel Meter Sound Detector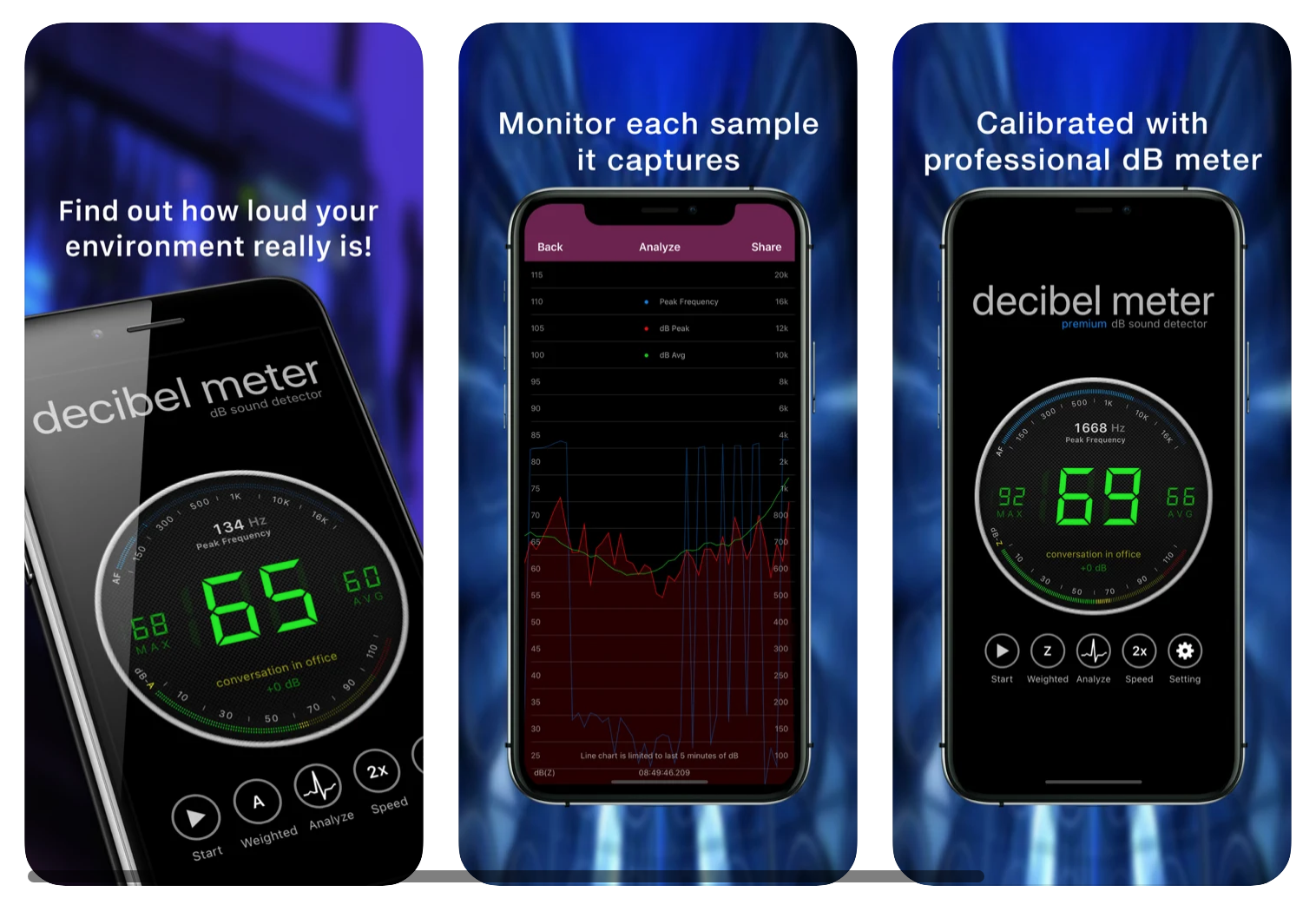 The 4.7 star-rated app captures and measures incoming sounds as you need for both dB and Audio Frequency (AF). You can share readings via Messages, Email, or other apps. The free app offers detailed visual analysis of incoming sounds, too.


Audio Spectrum Analyzer dB
Which part of an annoying sound is dangerous? This free app, earning 4.6/5 stars, lets you measure music and sound by breaking down the input audio spectrum, providing a visualization of the noise reading across the full acoustic spectrum.
It is great for personal tasks like balancing your home theatre experience, as well as protecting your hearing on the job site.
DeciBel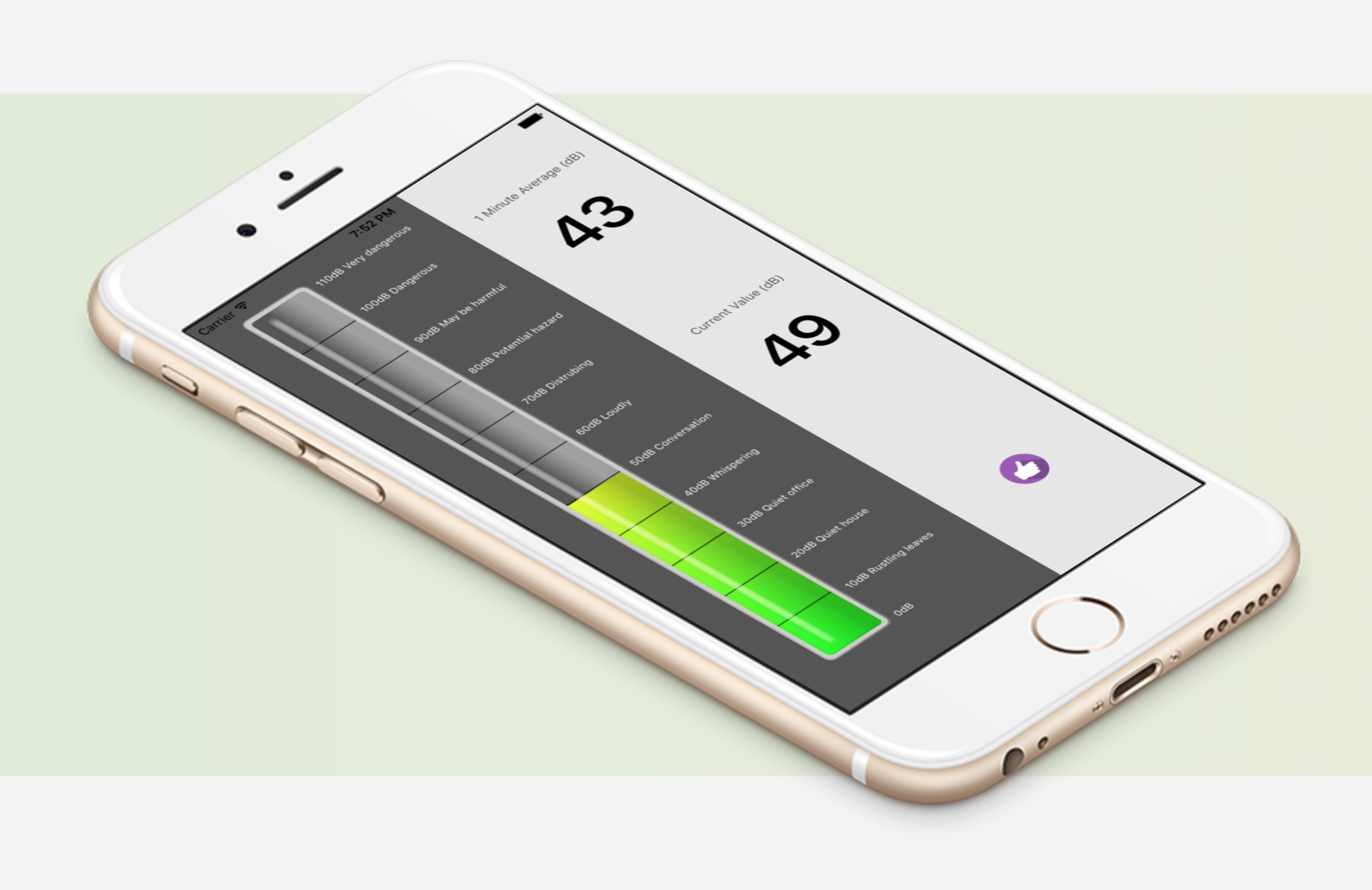 Developer Xiangy Liu provides a clear graphic interface in this app: a vertical dB scale (like a thermometer) with indicators from "rustling leaves" to "very dangerous" at 110dB.
It earned 3.5/5 stars, suggesting you use it as a first response to concerning noise levels, to be followed up with more professional readings.


---

Portable Noise Control Onsite

Echo Barriers help contractors and project managers stay within noise control limits for timely project completion. They are water and fire resistant, perfect for the outdoors, while reducing noise by upwards of 30 dB in the field.